By Elizabeth A. Conger
Impunity Watch Reporter, Middle East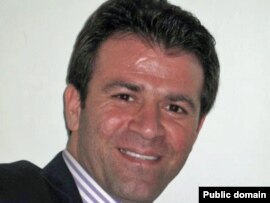 TEHERAN, Iran – Mohammad Mostafaei the human rights attorney who represented Sakineh Mohammadi Ashtiani, the mother of two whose death by stoning sentence was stayed after international outcry over her case, has gone missing.  Amnesty International reported that Mostafaei was called in on Saturday for questioning at Teheran's Evin prison and appears to have gone missing after his release.
Mostafaei's collegues have said that they believe he is currently in hiding.
Iranian authorities have detained Mostafaei's wife, Fereshteh Halimi, and brother-in-law, Farhad Halimi, in order to pressure Mostafaei to turn himself in. The two currently remain in detention and have not been allowed access to their lawyer, according to Amnesty International.
Mostafaei, an open critic of the Iranian judicial system, has defended many political prisoners, juvenile offenders, and individuals sentenced to death by stoning. His blog helped to generate much of the international outrage over Ashtiani's stoning sentence. 
The last message posted on Mostafaei's blog was on Friday July 23 when he said: "Today I was again contacted after being interrogated, I was summoned through a telephone call. I don't know what the problem is this time. At any rate, tomorrow I have to go to the Evin prosecutor's office. Maybe they will arrest me, I don't know."
Earlier this month Iranian officials said that Ashtiani would not be executed by stoning, but said that she could still face execution by hanging for her conviction of adultery.
Shadi Sadr, a well-known women's rights advocate forced to leave Iran several months ago, worked with Mostafaei in the past on behalf of women sentenced to death by stoning.  She says that she believes the regime is reacting to the "international sensitivity" by placing pressure on Mostafaei.
Sadr added that the Iranian government's reaction embodies the plight of human rights advocates in Iran in general.
She says that Mostafaei "worked within the framework of the laws of the Islamic republic, he never crossed the red lines set by the Islamic republic. This case just shows the increasing pressure on human rights activists and how red lines and limitations are becoming every day tighter and tighter."
Malcolm Smart, Amnesty's Middle East and North Africa director, said: "Mohammad Mostafaei is a thorn in the side of the Iranian authorities and we fear that he is being persecuted in an attempt to stop him carrying out his professional activities."
According to the BBC, the Iranian government has also put pressure on another attorney involved in Ashtiani's case, as well as Ashtiani's son, who has fervently campaigned for her release.
For more information, please see:
AP – Amnesty: Lawyer in Iranian stoning case missing – 28 July 2010
BBC – Lawyer in Iran stoning case 'missing' – 28 July 2010
Radio Free Europe – Iranian Authorities Pressure Prominent Lawyer By Holding Family Members 'Hostage' – 27 July 2010
Author:
Impunity Watch Archive