The Middle East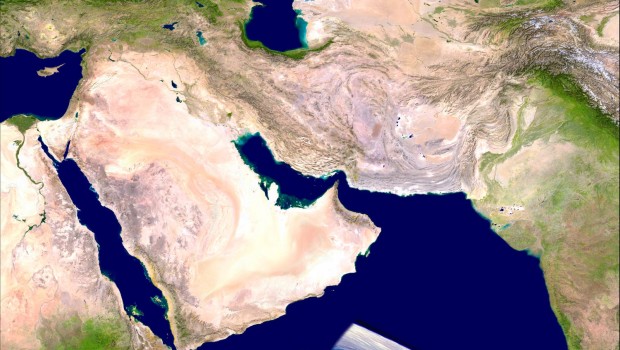 Published on April 18th, 2017 | by Yesim Usluca
0
ISIS Suicide Bombers Carry Out Attacks at Churches in Egypt on Palm Sunday
by Yesim Usluca
Impunity Watch Reporter, Middle East
CAIRO, Egypt — On Palm Sunday, April 10th, the Islamic State ("ISIS") carried out two suicide attacks at Coptic Christian churches in Egypt, injuring and killing over 100 people. Following the attacks, on Sunday evening, Egyptian president Abdel-Fattah el-Sissi declared a three-month state of emergency.
The suicide attacks, which were carried out merely hours apart, were responsible for the deaths of at least forty-four people, and injured at least 126 more. These attacks marked the "single deadliest day for Christians in decades" and were the worst since thirty people had died in a bombing at a church in December.
The bombings took place in the cities of Tanta and Alexandria. The first bomb, which exploded in Tanta at St. George's Church, killed at least twenty-seven people and wounded seventy-eight. A civilian who rushed to the scene of the bombing, Mr. Maged Saleh, cried out "[w]here is the government? There is no government!"
The first explosion led to "horrific" scenes, and reportedly "destroyed" the church. A state-run news agency reported that an explosive device had been planted under a seat in the main prayer hall. The bombs reportedly "overturn[ed] pews, shatter[ed] windows and stain[ed] the whitewashed walls with blood." Media reports from the site depicted "lifeless, bloody bodies covered with papers." Several doors had been blown off, and women were shown as "wail[ing] outside." A survivor who had been attending the Palm Sunday mass with his brother noted that smoke filled the area, leading to complete darkness.
A nearby resident, Ms. Susan Mikhail, stated that the explosion shook her building. "violently[.]" She reported that many of the deacons, who were the first to run out of the church, had "blood on their white robes[.]" Ms. Mikhail added that those who had been seriously injured were rescued by other survivors and carried out to private cars to be taken to the hospital.
The second bomb, which was detonated at St. Mark's Cathedral in Alexandria, killed a minimum of eighteen civilians and four police officers, and injured forty-eight. A man who had reportedly been wearing an explosive belt was stopped from entering the church by two police officers. The bomb was detonated shortly thereafter near the gate of the church. An Egyptian blogger, Maged Butter, reported that there were bloodstains 100 meters away from the explosion. He added that women were "crying and looking for their loved ones[.]" A nearby witness stated that there were "bodies and body parts everywhere[,]" and added that he "saw a man put together what was left of his son in a bag."
ISIS has claimed responsibility for the attacks, leading to escalating fear that the extremists are shifting their focus to civilians, and particularly on the Christian minority in Egypt: the Coptics. The group released a statement in which it provided the names of the suicide bombers, and stated that it "vow[s]" to continue its attacks against Christians.
For more information, please see:
CBS—Rage, crackdown after deadly ISIS attack on Christian minority—10 April 2017
The New York Times—Attacks Show ISIS' New Plan: Divide Egypt by Killing Christians—10 April 2017
CNN—ISIS claims responsibility for Palm Sunday church bombings in Egypt—10 April 2017
Fox News—Palm Sunday attacks: 44 dead, more than 100 injured in church bombings carried out by ISIS in Egypt—9 April 2017
ABC News—Egypt declares state of emergency; ISIS attacks killed scores of Palm Sunday churchgoers—9 April 2017
Daily Mail—Egyptian forces shoot dead seven jihadists planning to attack a Christian monastery days after bombing Coptic church as part of ISIS plan to divide the country—11 April 2017