By Samantha Netzband
Impunity Watch,  Africa Desk Reporter
YAMOUSSOUKRO, Ivory Coast– Things are now quiet in the Ivory Coast after a mutiny involving the country's military.  On Friday  January 6th soldiers began a mutiny in Ivory Coast's second largest city of Bouake.  The soldiers took over the city and demanded that they receive bonus pay.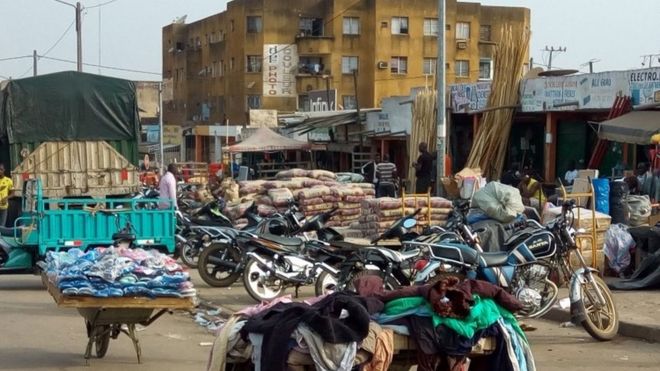 The streets of Bouake. (Photo Courtesy of BBC Africa)
While the main mutiny took place in Bouake other military camps in cities across the Ivory coast took place in the mutiny as well.  The mutiny stopped as Defense Minister Alain-Richard Donwahi brokered a deal that allowed the soldiers to get paid on Monday the 9th.  Reports stated that soldiers were demanding 5 million francs each which is about 8,000 USD.  It is unclear what amount the soldiers received.
Despite the cessation of violence many citizens are still concerned that violence will break out again.  After all, it has only been six years since the end of the countries civil war which lasted ten years.
For more information, please see: 
BBC Africa – Ivory Coast unrest: Calm reported after two-day mutiny – 8 January 2017
IOL – Calm in Ivory Coast after Ceasefire – 9 January 2017
Reuters – Streets of Ivory Coast cities calm after soldier mutiny – 8 January 2017
Stratfor – Ivory Coast: A Short Lived Mutiny Comes to an End – 9 January 2017
Author:
Samantha Netzband