By Ashley Rep
News Desk Reporter, Africa
Banjul, The Gambia-
The Gambia, a small, landlocked country in Africa, has long had some of the strictest anti-gay laws on the books. This fall though, the already oppressive laws that loom over the gay community in The Gambia, worsened.   A new law, signed by President Yahya Jammeh, provides that 'aggravated homosexuality,' is now an offense that carries a sentence of life imprisonment.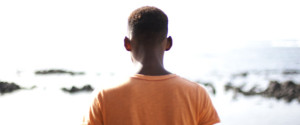 The law is targeted at repeat offenders and those who are suspected of being homosexuals and have HIV/AIDS. The language of the law is vague and broad, which compounds the problem of the law's already expansive reach and devastating effect. In addition to repeat offenders and HIV/AIDS positive individuals suspected of homosexuality, the term 'aggravated homosexuality,' appears to also apply to those who are suspected of engaging sexually with a minor, as well as those who are suspected of homosexuality and have a minor in their care. The homosexual community in The Gambia already lives in fear of hate crimes, exclusion, and punishment for their sexual orientation, but with this law now in effect, there is life imprisonment to worry about.
Human Rights Watch and Amnesty International have condemned the new law and the treatment of homosexuals in The Gambia generally, contending that this law exacerbates the oppression the community faces. President Barak Obama has called the law 'odious,' and urged President Jammeh to reassess these actions taken against homosexuals. No level of urging seems to sway President Jammeh, an autocratic ruler, who, just this past February, publicly announced "We will fight these vermins called homosexuals or gays the same way we are fighting malaria-causing mosquitoes, if not more aggressively" and in 2008 suggested that all homosexuals should leave the country or risk being beheaded.
Since November 7, state forces have stepped up efforts to crack down on homosexuality. Many individuals have been detained for questioning, and report having been threatened with a device to be inserted into the anus or vagina to determine sexuality. Torture is also a concern of rights groups, as many of the suspected are detained for extended periods of time. The state is also reportedly compiling a list of names for future questioning and detention.
The language of the new law almost exactly mirrors the anti-gay laws enacted in Uganda this past year, another extremely oppressive country in Africa for homosexuals and those suspected of homosexuality. The laws in Uganda were widely criticized, and were overturned on a technicality.
For more information, please visit:
BBC News- Gambia's President Jammeh asked to reject anti-gay law– 10 Sept, 2014
The Guardian- The Gambia passes bill imposing life sentences for some homosexual acts– 8 Sept, 2014
Amnesty International- Gambia's latest anti-gay bill– 18 Nov, 2014
Huffington Post- Gambia passes anti-gay bill imposing life imprisonment for some same-sex acts– 8 Sept, 2014
Author:
Impunity Watch Archive