By Sarah Lafen
Impunity Watch Desk Reporter, Europe
BUDAPEST, Hungary — Eight people have been hospitalized as the result of a massive brawl at a migrant processing center in the southern Hungarian town Kiskunhalas.  The refugee camp at Kiskunhalas is one of three closed camps in Hungary where asylum seekers are processed.  Over 200 asylum seekers participated in the fight, and approximately 200 police officers were sent to the camp to subdue the uprising.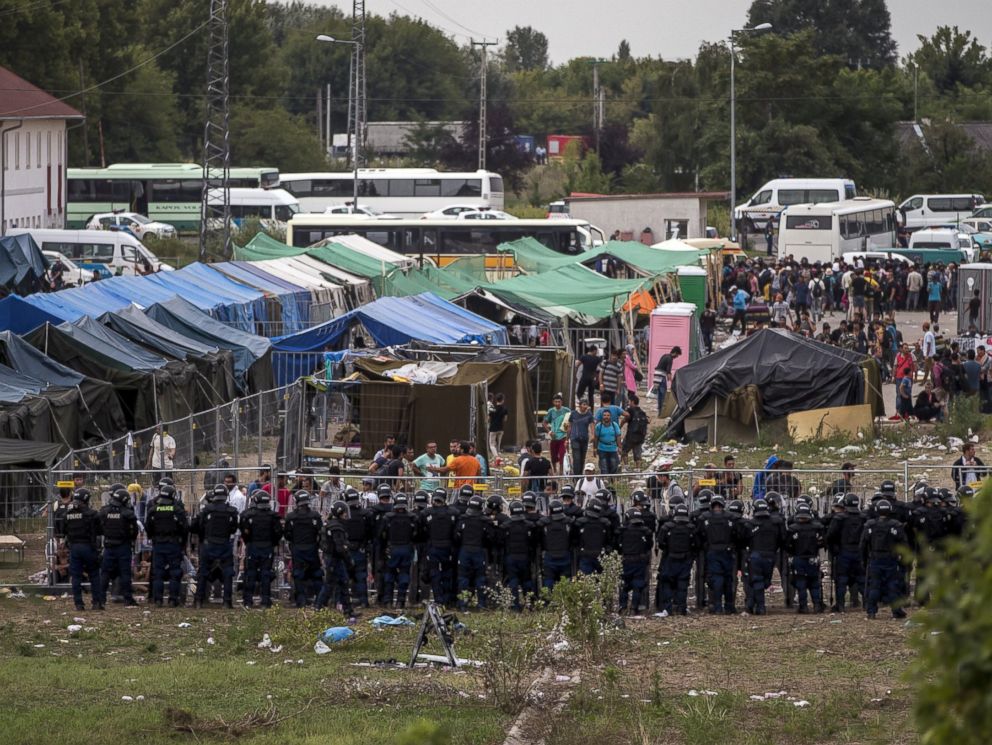 Though the exact cause of the fight is not clear, Gyorgy Bakondi, chief advisor to Hungarian Prime Minister Viktor Orban, believes the fight was triggered when a group of 20 asylum seekers from Algeria, Syria, Pakistan, and Mongolia threw furniture at each other.  Bakondi also stated that other incidents have occurred at the camp within the past week.
Through a report released in mid-July, the Human Rights Watch (HRW) denounced Hungary for "cruel and violent treatment" of migrants in April and May.  The report accused police officers and soldiers manning the camp of beating refugees, then forcing them to return to Serbia.  Other human rights organizations have recently admonished Hungary for breaking its legal obligations to accept war refugees by making it nearly impossible for those seeking asylum to attain refugee status in the country.  The Hungarian government rejected these accusations, stating that the HRW misconstrued the rules of asylum proceedings.
As of July 5, any illegal migrant detained by Hungarian authorities within 8 kilometers of the Hungarian Serbian border can be returned the Serbia without any legal processing in Hungary.  Hundreds of migrants each day enter Hungary through Serbia, who enter Serbia through Macedonia and Bulgaria.  A majority of these migrants are expelled from Hungary and are sent back to Serbia.  Fearing a backup of migrants as a result of this new system, Serbia has deployed army and police teams to better patrol its borders.  Serbian Prime Minister Aleksander Vucic emphasizes that Serbia cannot be a "parking ground" for migrants whom no other European country is willing to accept.
For more information, please see:
Global Post — Migrants Injured in Mass Brawl at Hungary Refugee Camp — 18 July 2016
The Irish Times — Migrants Brawl in Hungarian Camp as Border Tensions Grown — 18 July 2016
Reuters — Migrants Fight in Hungarian Camp Near Serbian Border, Nine Injured — 18 July 2016