By Brittney Hodnik
Impunity Watch Reporter, North America
WASHINGTON, United States – For the past four to five years, the New York City Police Department ("NYPD") has engaged in surveillance of Muslim students who have committed no crimes.  The Associated Press announced this week that the NYPD has followed Muslim students enrolled in colleges and universities all throughout the Northeast.  The ACLU, college representatives, and students all think that the surveillance is completely unwarranted and inappropriate, amounting to a violation of the students' rights.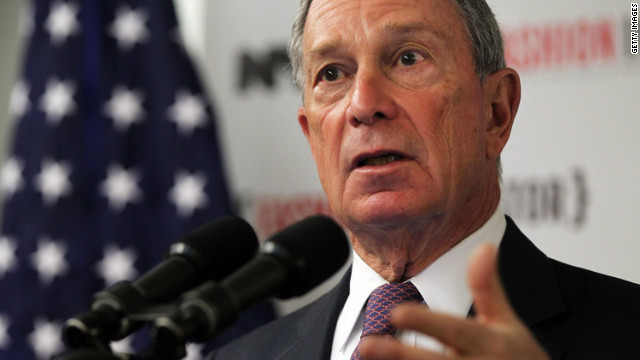 The Associated Press revealed these secret programs, explaining that the NYPD worked with the CIA to monitor Muslims at schools, restaurants, shops, and even places of worship.  The Associated Press also reports that the NYPD put undercover officers in Muslim student associations in colleges in the city.
At first, the report only detailed surveillance of schools within the city limits such as City College, Brooklyn College, and St. John's University along with at least five others. 
Now, documents show that there has been extensive surveillance at campuses all over the Northeast, not just limited to New York.  Many of the SUNY schools (including Albany, Buffalo, and Stony Brook) were observed along with private universities such as Syracuse University, Clarkson University, and Rutgers University in New Jersey.  Even the ivy-leagues Yale, Columbia, and the University of Pennsylvania were not spared the watching eye.
The Huffington Post reported about Adeela Khan, a student at the University of Buffalo, who was a victim of NYPD's surveillance.  After logging into her email and forwarding a message about an upcoming Islamic conference to fellow members of her Muslim group at school, the NYPD created a file.  The file was marked "SECRET" in large red letters and went all the way to Commissioner Raymond Kelly's office, according to The Huffington Post.
Yale President Richard Levin described the surveillance as "antithetical to the values" of Yale University and those of the nation, reported CNN.  Newark Mayor Cory Booker said he would never have condoned the investigation had he or anyone in his police department known it was going on.  The Associated Press reports that he finds the investigations "deeply offensive."
However, New York Mayor Michael Bloomberg on Tuesday supported the NYPD's surveillance.  After serious uproar from school presidents and civil rights groups, the mayor struck back defending the department.  "We have to keep this country safe," he told reporters.
According to CNN, Bloomberg went on, "If people put things on websites and make them available to everybody, of course the NYPD is going to look at anything that's publicly available in the public domain . . . And given we've had a dozen people arrested or convicted of terrorist acts who've come from similar organizations, we have an obligation to do so."
Even after Bloomberg's statements, Booker's sentiments were not the same in New Jersey.  "We really want to be clear: This type of activity is not what the Newark PD would ever do," Booker told the Associated Press.  New Jersey Governor, Chris Christie also refused to support the NYPD investigations, telling the Associated Press that it is "disturbing" and that he did not know it was going on.
Reportedly, student groups were specifically chosen because they tend to attract young Muslim men, a demographic that terrorist groups frequently target.  So what do the students think?
Tanweer Haw, chaplain of the Muslim Student Association at Syracuse University spoke with The Huffington Post.  He said, "I see a violation of civil rights here . . . Muslim students want to have their own lives, their own privacy and enjoy the same freedoms and opportunities that everybody else has," he said.
However, some students do not share the same feelings of violation.  Ali Ahmed a student at City College understands the NYPD's concern, according to The Huffington Post.  Ahmed was part of a white water rafting trip where an undercover officer accompanied the group to monitor its actions.  "I can't blame them for doing their job.  There's lots of Muslims doing some bad things and it gives a bad name to all of us, so they have to take their due diligence," he told The Huffington Post.
In addition, Khan, the female college student who was targeted for forwarding an email is undecided on the issue.  She told The Huffington Post, "It's just a waste of resources, if you ask me.  I understand why they're doing it, but it's just kind of a Catch-22.  I'm not the one doing anything wrong."
Mayor Booker seemed to sum up one side of the argument in a statement emailed to media: "If this is indeed what transpired, it is, I believe, a clear infringement on the core liberties of our citizenry.  I strongly believe that we must be vigilant in protecting our citizens from crime and terrorism but to put large segments of a religious community under surveillance with no legitimate cause or provocation clearly crosses a line."
The problem really puts into question the American values that Muslim students are here to enjoy.  With opinions on both sides of the spectrum, it will be interesting to see what else transpires.  The constant struggle to find a balance between safety and freedom will continue.
For more information, please visit:
Associated Press — Newark Mayor: NYPD Muslim Files 'Deeply Offensive' — 22 Feb. 2012
The Huffington Post — NYPD Spied on Muslim Students at Yale, All Over the Northeast — 22 Feb. 2012
Newark Patch — Update: NPD Had No Knowledge of Muslim Surveillance, Booker Says — 22 Feb. 2012
CNN — New York's Bloomberg Defends City Surveillance of Muslims — 21 Feb. 2012
Author:
Impunity Watch Archive