by Portia K. Skenandore-Wheelock
Impunity Watch Reporter, North America
MEXICO CITY, MEXICO — Chief of the Criminal Investigation Agency Tomás Zerón de Lucio resigned his position on Wednesday, without citing a reason for stepping down.
Zerón was in charge of investigating the disappearance of 43 students from Ayotzinapa, a radical teaching college, who have not been seen since September 2014. Zerón has been heavily criticized for his handling of the case and parents of the students have been vocal in their complaints. The government has said the students were arrested by municipal police in Guerrero state in the town of Iguala on September 26, 2014 and handed over to a drug trafficking gang. The government asserts that the gang killed the students and incinerated their bodies at a garbage dumpsite. Lab results proving this type of incineration impossible were released a day before Zerón's resignation.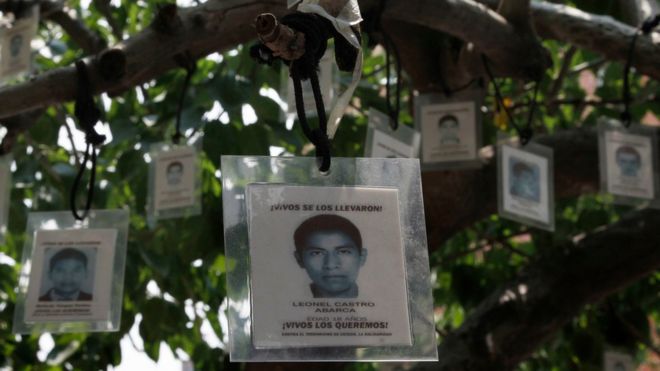 Two independent international investigations have dismissed the government's claims. Zerón's handling of the crime scene has been under investigation since April after a report made by a panel of foreign investigators and legal experts. Information had been revealed with video and image evidence that Zerón had visited the site of the alleged incineration with one of the accused gang members a day before crime scene evidence was found. Zerón failed to note this visit in any of the official records.
Families of the students held a press conference Thursday in response to Zerón's resignation. They are critical of his appointment to another high-level government job on President Peña Nieto's National Security Council. "Instead of punishing him they have given him a prize. It doesn't change anything. We are going to continue taking to the streets to demand the return of our children alive, and to demand the truth," said Hilda Hernández, a mother of one of the missing students. The families have been preparing a protest for September 26, the second anniversary of the students' abduction.
For further information, please see:
BBC News – Mexico Missing Students Inquiry Boss Quits – 15 September 2016
New York Times – Top Investigator in Case of Missing Students in Mexico Resigns – 14 September 2016
PanAm Post – Lead Investigator in Mexican Student Massacre Steps Down – 15 September 2016
Vice News – Mexico's Botched Investigation of 43 Missing Students Leads Chief Investigator to Resign – 15 September 2016
Author:
Portia Skenandore-Wheelock