By: Katherine Hewitt
Impunity Watch Reporter, Asia
YANGON, Myanmar – On 12 December 2017 two journalist from Reuters were arrested by the Myanmar government.  The two journalists are Wa Lone, 31, and Kyaw Soe Oo, 27. Alongside of the them, two police officers were arrested as well. The two reporters have been formally charged with obtaining state secrets, after investigating the existence of a mass grave in the Rakhine state.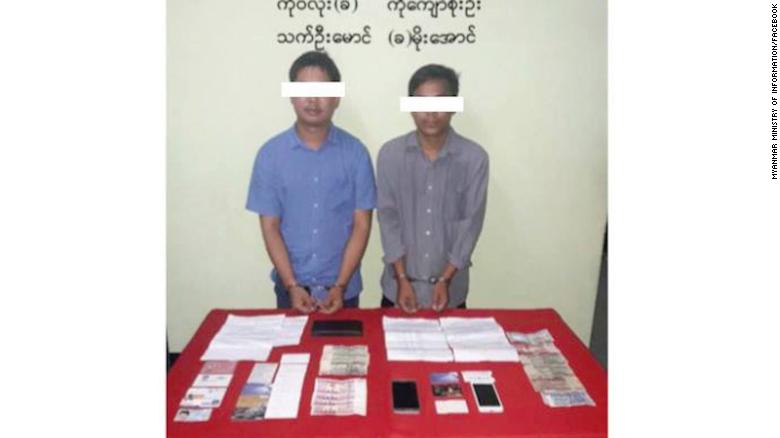 The situation is considered to be related to the wider Rohingya crisis in Myanmar. Lone and Oo have been working on stories related to the Rohingya. On 12 December, the two planned to meet two police officers over dinner. The officers had returned from a supervising job in the state of Rakhine.
Two days after the arrest, the Myanmar Ministry of Information released a statement, on their Facebook, in conjunction with the arrests. The post mentioned that two journalists and two police officers arrested were charged under Section 3.1 of the 1923 Official Secrets Act for "illegally acquired information with the intention to share it with foreign media." Officials say the two journalists forced the police officers to disclose the information. It has been revealed that the officers have not been charged. However, the two journalist could face up to 14 years in prison, if found guilty.
The international community has been supportive in calling for the release of the journalists. The British remarked, "We will make it clear in the strongest possible terms that we feel that they need to be released at the earliest possible opportunity."
Many believe that these arrests represent a crackdown on freedom of speech and press freedom. The Swedish Foreign Minister said the arrests threatened "democratic and peaceful development of Myanmar and that region."
While the United States called the arrests "highly irregular," this is not the first case of journalists being arrested.   Eight journalist and affiliated staff have been arrested this year in Myanmar for just doing their job—reporting.
 For more information, please see:
 Fortify Rights – Myanmar: Release Wrongfully Arrested Journalists, Protect Press Freedoms – 14 December 2017
Reuters – Myanmar faces mounting calls for release of Reuters journalists – 15 December 2017
The New York Times – Reuters Reporters Are Charged In Myanmar With Obtaining State Secrets – 10 January, 2018 
The New York Times – Arrests of Reuters Reporters in Myanmar Add to Fears About Press Freedom – 13 December 2017
Author:
Katherine Hewitt
Katherine Hewitt is a first year Masters of Arts in International Affairs candidate in the Maxwell School of Citizenship and Public Affairs at Syracuse University. She is pursuing a concentration in Peace, Security, and Conflict. Her interests lie in ethnic conflicts, particularly in the Post-Soviet Sphere. She expects to graduate in December 2018.