By: Katherine Hewitt
Impunity Watch Reporter, Asia
NAYPYIDAW, Myanmar – Since the increase in violence against the Rohingya in September of 2017, 362 villages were destroyed in the violence. Recently, Human Rights Watch released satellite images that depict further damage to Rohingya villages.  This time it's the complete demolition of villages.
The images reveal what appears to be a deliberate and systematic action on behalf of the Myanmar government.  Previous areas that showed buildings and greenery now show empty brown space. So far Human Rights Watch identified 55 villages that were bulldozed.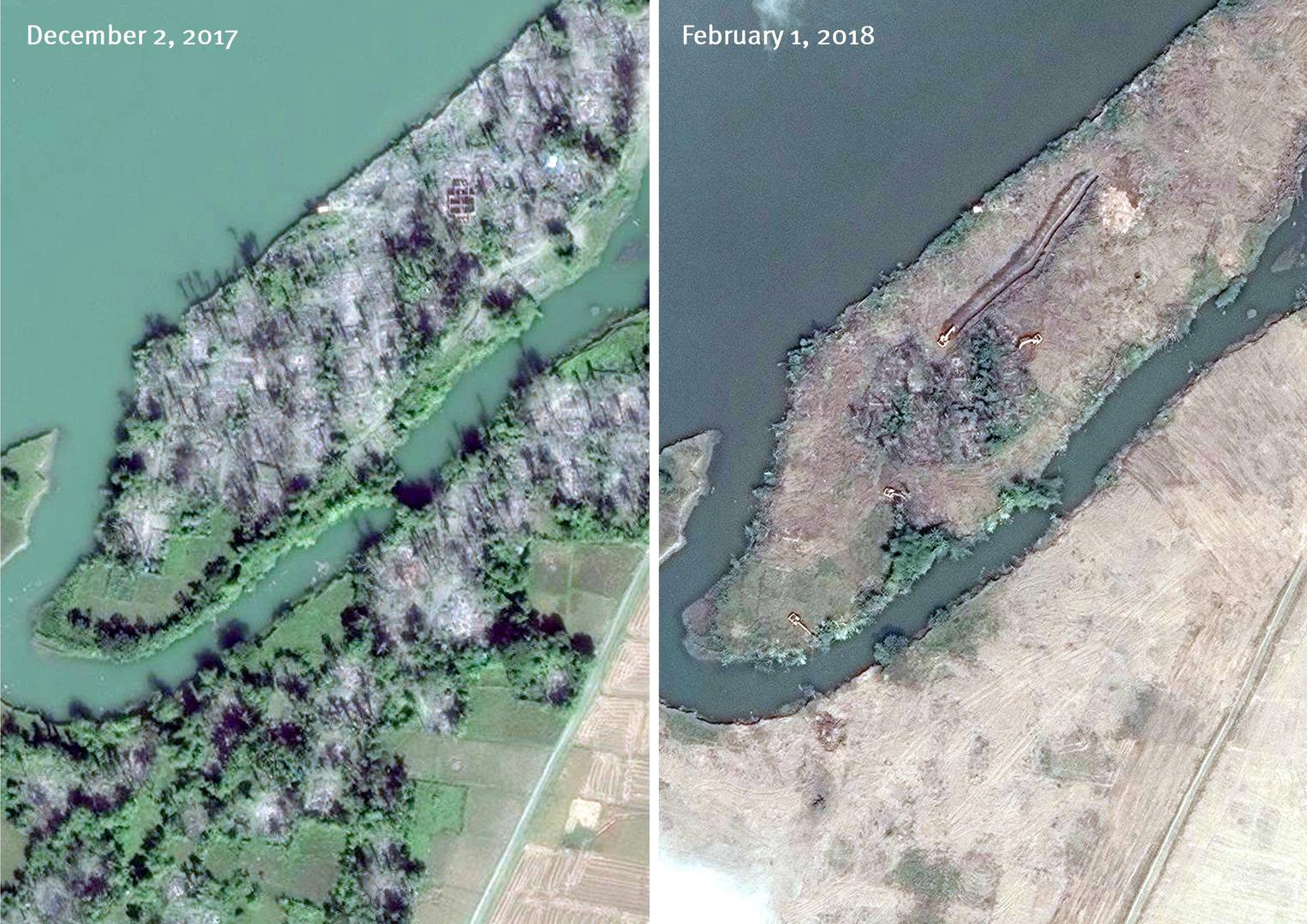 Many of these villages were scenes of the ethnic violence against the Rohingya.  Now with the state bulldozing over them, evidence is destroyed and hidden. Brad Adams of Human Rights Watch said that these villages need to be preserved so that experts can "document these abuses and can properly evaluate the evidence to identify those responsible" for the violence.
The bulldozing also serves an additional purpose. It "threatens to erase both the memory and the legal claims of the Rohingya who lived there." The Rohingya are a minority in Myanmar who the government claims are not citizens, but illegal migrants. Their only legal claim to living in Myanmar is that they have been doing so for generations.
Recently, Bangladesh and Myanmar settled on a repatriation timeline for refugees in Bangladesh. But this action may make returning home not an option.
Officials within Myanmar have stated that they have built houses in over 20 Rohingya villages. A social welfare minister stated that the bulldozing is actually part of a plan to build back villages of a higher standard on or near Rohingya places of origin for the returning refugees.
For more information, please see:
Human rights watch – Burma: Scores of Rohingya Villages Bulldozed – 23 February 2018
NPR – PHOTOS: Myanmar Apparently Razing Remains Of Rohingya Villages – 23 February 2018
Aljazeera – Myanmar accused of 'bulldozing' proof of crimes against Rohingya – 23 February 2018
Author:
Impunity Watch Archive