By: Sara Adams
Impunity Watch News Reporter, Europe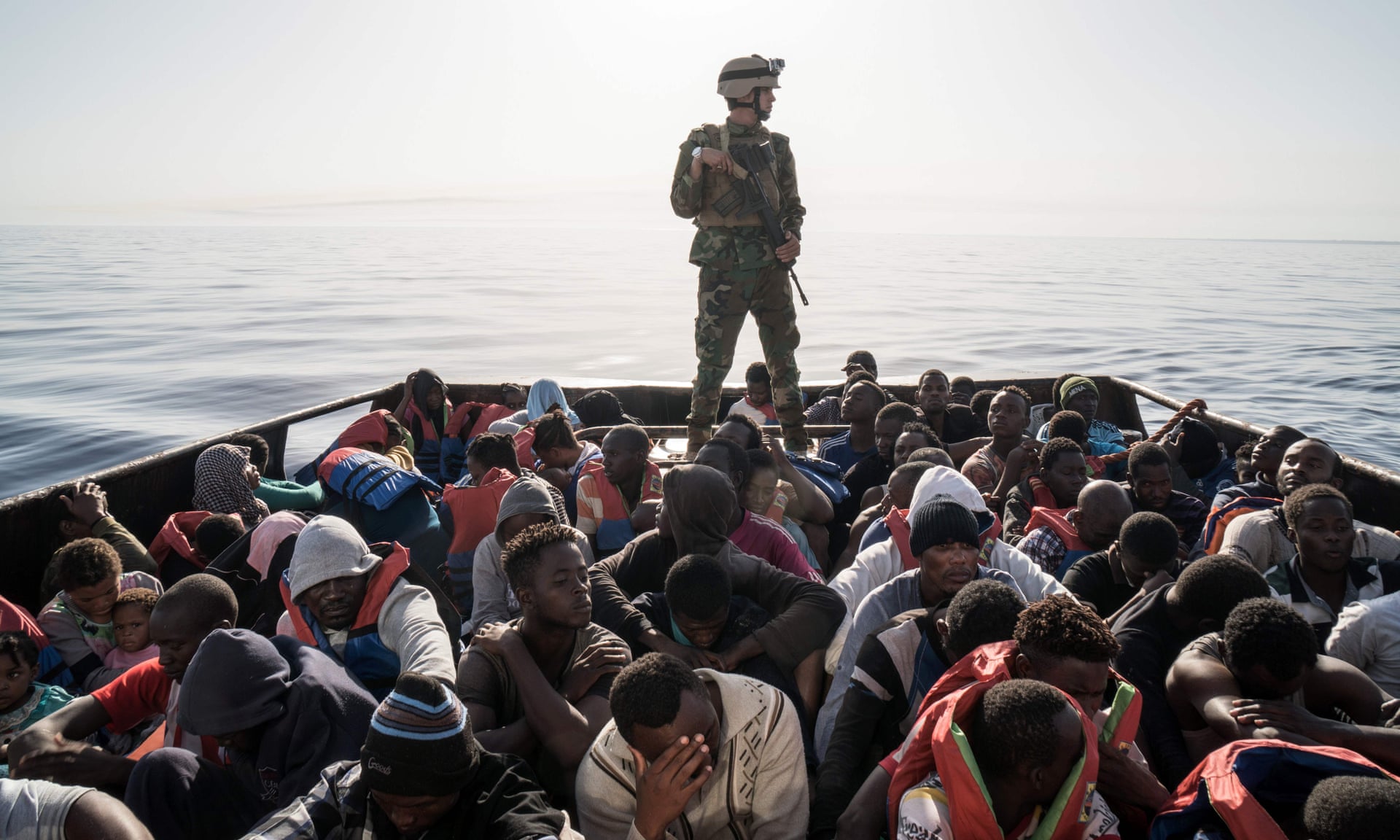 ROME, Italy – Nongovernmental aid group Doctors Without Borders has suspended work in Libya due to threats by the Libyan Coast Guard.
The Italian Coast Guard's rescue coordination center told Doctors Without Borders on August 11th about the alleged threats by Libya, saying that the threat poses a "security risk".
After the notice, Doctors Without Borders decided to temporarily discontinue use of its largest rescue boat in Libyan waters because of an "increasingly hostile environment for lifesaving rescue operations."
Many migrants are smuggled from Libya by human traffickers in small, dangerous dinghies. The Italian Coast Guard has worked with its Libyan counterpart over the problem. In July, Italy sent naval ships to Libya to help curb human smuggling across the Mediterranean.
The Italian government has been searching for solutions to the crisis for some time. One of these solutions has been by imposing strict rules on nongovernmental aid groups. The government has urged groups like Doctors Without Borders to agree to allow Italian judicial authorities to board their ships.
Another rule involves forbidding nongovernmental aid groups from entering Libyan waters without explicit authorization by the government.
Any group that does not abide by the rules may not be permitted to dock in Italian ports.
To an extent, it appears that the rules may have curbed a small part of the crisis. In July, the amount of Libyan migrants arriving in Italy was reduced to half of what it was prior. About 11,459 migrants from Libya arrived on Italy's shores in July 2017. In July 2016, that number was at 23,522.
Doctors Without Borders has refused to sign on to Italy's rules on rescuing off the Libyan coast.
But it is not the only group that has heeded governmental warning over Libyan threats.
After the announcement by Doctors Without Borders, a German nongovernmental aid group, Sea Eye, also decided to suspend rescue operations in Libyan waters.
"A continuation of our rescue work is not currently possible," founder of Sea Eye, Michael Buschheuer, said in a statement. "It would be irresponsible towards our crews."
Doctors Without Borders will continue to have medical personnel present on other ships. But their largest rescue vessel, the Prudence, will be out of commission.
For more information, please see:
The Guardian – Rescue ship suspends work after 'threats by Libyan coastguard' – 13 August 2017
Al-Jazeera – German NGO halts refugee rescue operations off Libya – 13 August 2017
The New York Times – Doctors Without Borders Suspends Migrant Rescue Patrols Off Libyan Coast – 12 August 2017
Reuters – MSF suspends Mediterranean rescues as migrant dispute mounts – 12 August 2017
L.A. Times – Doctors Without Borders suspends rescue ships off Libya over security concerns – 12 August 2017
The Guardian – Number of migrants arriving in Italy from Libya falls in half by July – 11 August 2017