By Brian Lanciault
Impunity Watch Reporter, Asia
PYONGYANG, North Korea–North Korea announced Thursday that a South Korean spy had been arrested while attempting to use "dishonest elements" for a mission to destabilize its government. South Korea's National Intelligence Service (NIS) immediately rejected the claim as baseless.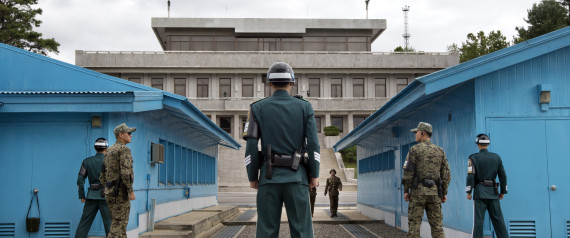 Security authorities recently captured an agent of South Korea's intelligence agency in Pyongyang, according to the North's state-run media outlet, Korean Central News Agency (KCNA).
KCNA's report quoted a spokesman for the Ministry of State Security as saying the spy confessed to coming into Pyongyang illegally through a third country.
"An initial investigation indicates that he was engaged in anti-DPRK (North Korea) espionage and plot-breeding activities in a third country bordering the DPRK for nearly six years, while disguising himself as a religionist," KCNA reported.
The spy came to Pyongyang to "rally dishonest elements within the boundary of the DPRK and use them for undermining the stability of the social system in the DPRK", it said.
"This fully proves to what extent the puppet group of conservatives has reached in its anti-DPRK moves," the report continued.
NIS responded from Seoul almost immediately.
"Such allegations are absurd and totally groundless," an NIS official said.
North and South Korea have remained technically at war since their 1950-1953 conflict ended in an armistice. Since then, thousands of North Korean spies have been arrested in the South. The North has also sporadically announced the arrests of South Korean citizens on charges of espionage.
The South's Yonhap news agency speculated that a South Korean citizen might have been detained while doing missionary work in the North.
The North arrested Kenneth Bae, a 45-year-old US citizen, in November and sentenced him to 15 years' detention in a labor camp on charges of seeking to topple the government.
The court described Bae, also known by his Korean name Pae Jun-Ho, as a militant Christian evangelist who smuggled inflammatory material into the country.
Since the announcement, Northern officials claim to be "intensifying investigations."
For more information, please see:
Fox News– North Korea says it has arrested South Korean spy in Pyongyang; Seoul rejects claim — 7 November 2013
Bloomberg– North Korea Arrests South Korean Spy in Pyongyang, KCNA Reports — 7 November 2013
Arirang News– N. Korea admits catching S. Korean spy — 7 November 2013
AFP– N. Korea arrests S. Korean spy: state media — 7 November 2013
Sky News– North Korea says it arrested South spy — 7 November 2013