By: Brian Kim
Impunity Watch Reporter, Asia 
PYONGYANG, North Korea – North Korea on Sunday, September 3rd, carried out its sixth nuclear test. It is reported that the explosion was heralded by a 6.3- magnitude earthquake near the nuclear test site. The tremor was felt near the Chinese border in Yanji.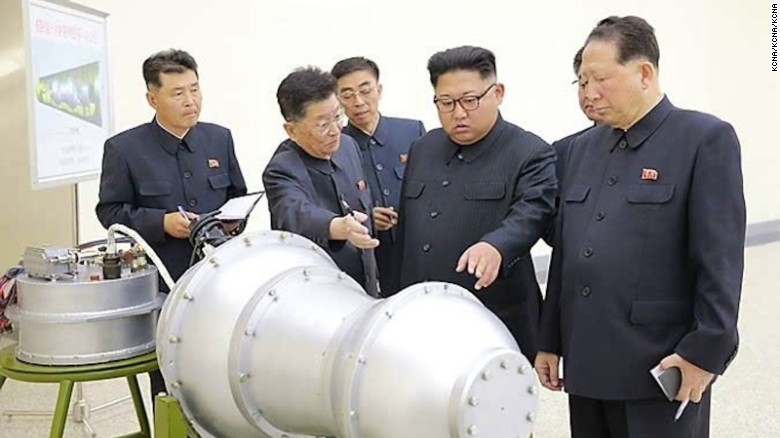 The North Korean officials claimed that it has tested a hydrogen bomb that can be loaded on to an intercontinental ballistic missile. The Korean Central News Agency (KCNA) released a photo of Kim Jung Un inspecting the weapon and stated that North Korea has "succeeded in making a more developed nuke."
The South Korean officials estimated the blast to yield at between 50 to 60 kilotons. In a later report released by the South Korea's parliamentary defense committee, the blast was as high as 100 kilotons which equates to 100,000 tons of TNT.
The regime's sixth test is reported to be five to six times stronger than their September test. The officials estimated the fifth test to have been about 10 kilotons.
Since the test, many countries in the region have condemned North Korea and their actions. President Moon Jae-in of South Korea called the test "utterly disappointing and infuriating." Furthermore, China strongly condemned the test and Japan asked an emergency meeting of the United Nations Security Council. In a joint statement released from the European community, Chancellor Angela Merkel of Germany, and President Emmanuel Macron of France also condemned North Korea's recent test.
The North Korean leader has repeatedly used American holidays to test its missiles. It is reported that the timing of the Sunday's test was purposefully scheduled for the American Labor Day weekend. Saturday is also the anniversary of the founding of the North Korean government.
Although hydrogen bombs and atomic bombs both involve detonating nuclear energy, hydrogen bombs are more powerful due to the usage of a second stage that increases the chain reaction.
President Trump is reported to be in conversations with world leaders and relying on similar strategy his predecessors have used.
For more information, please see:
NYT – North Korea Says It Tested a Hydrogen Bomb Meant for Missiles – 2 September, 2017
CNN – North Korea says it can make new bomb in volume – 3 September, 2017
The guardian – North Korean nuclear test confirmed in major escalation by Kim Jong-un – 3 September, 2017