By Alexandra Sandacz
Impunity Watch Reporter, Europe
IRELAND, United Kingdom – A High Court in Northern Ireland gave Facebook 72 hours to remove the page, 'Keeping our kids safe from predators.' A judge determined that some content amounted to "prima facie harassment" of the man and risked violating his human rights.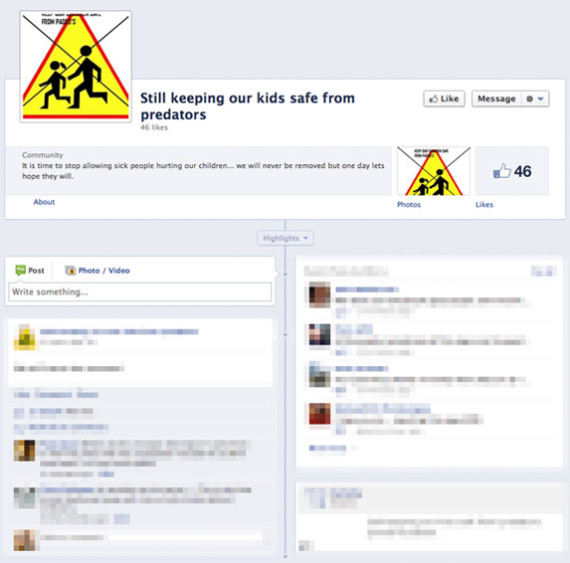 The page, which acquired more than 5,000 "likes," posted pictures of a convicted sex offender. The offender, who cannot be identified, applied to the courts in Northern Ireland to have the site removed immediately after discovering his photograph and life-threatening comments.
The man, who was sentenced to six-years in jail for various child sex offences committed more than two decades ago, also sought an injunction to prevent his photograph and details from appearing on the Facebook page. He claimed harassment, misuse of private information, and a breach of his right to privacy and freedom from inhuman or degrading treatment.
In response to the offender's suit, one Facebook user posted, "So the man, or I mean mess of a human being, that's taken this page to court, he must want to be the head paedophile and rule over all sex offenders. He will be like a god to them."
However, Justice McCloskey stated, "Society has dealt with the plaintiff in accordance with the rule of law. He has been punished by incarceration and he is subject to substantial daily restrictions on his lifestyle."
Although the page was taken down, two similar Facebook pages appeared on Friday afternoon. The replacement page gained 468 'likes' within an hour and did not contain any personal information about specific individuals.
After McCloskey made his ruling, Facebook members continued to comment.
One user wrote, "Can facebook not step in here and fight this battle 4 us….. what the point of having a social netwok if we can't post facts on people especially wen its 2 keep our kids safe……. Come on Mark Zuckerberg we need your help….. plz plz plz…..".
Another wrote, "Let down a bag full 🙁 no justice at all……Not only me but every victim of sex abuse every kid in the land……. This is what we get for trying 2 protect our kids."
For further information, please see:
BBCNews — Facebook given 72 hours to remove paedophile monitoring page – 30 November 2012
The Guardian – Facebook ordered to remove page exposing paedophiles – 30 November 2012
The Huffington Post — Facebook Paedophile Page Closed After Court Rules It Breaches Offenders' Human Rights – 30 November 2012
IrishTimes – Sex offender takes case over Facebook paedophile page – 27 November 2012
Author:
Impunity Watch Archive