By: Jenilyn Brhel
Impunity Watch Reporter, Europe
OSLO, Norway – Almost seven years after the last mass shooting in Norway, the country is making moves to ban semi-automatic weapons.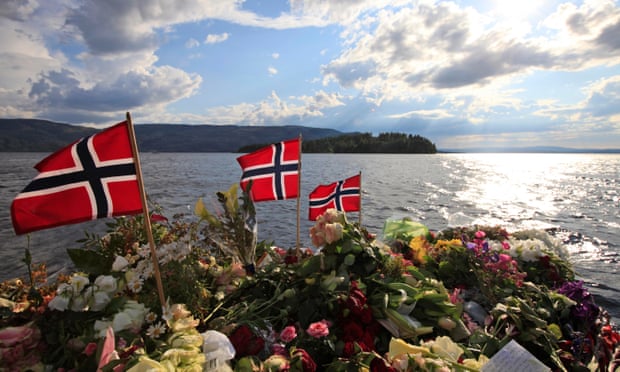 If the new legislation is passed, semi-automatic weapons and other previously legal weapons will be reclassified as "military-style" and banned. Citizens would be required to surrender any semi-automatic weapons in their possession. Future sales would be prohibited.
The law has been in talks since 2011, when on July 22nd  Anders Behring Breivik murdered 77 people, mostly children, in a bombing and mass shooting on Utoya Island. There has not been a mass shooting in the country since then. However, the incident led the country to review existing laws and propose tightened ones.
A 2012 report by a commission formed in response to the Utoya massacre recommended a ban on semi-automatic weapons as one of its 31 recommendations to combat gun violence.
Øystein Mæland, Norway's police chief, called for stricter laws pertaining to semi-automatic weapons after the attack.
The legislation comes at a time when gun violence is a considerable problem in the world, especially in the United States of America. Norway has 1.11 gun deaths per 100,000, compared to 10.54 per 100,000 in the United States.
Norway is one of many countries wishing to strengthen their gun laws. In Australia, 57,000 citizens recently surrendered firearms to the government during a gun amnesty in the country. With the recent high school shooting in Parkland, Florida, activists are calling for heightened measures to combat gun violence.
Norway already has some of the strictest gun laws in the world, requiring background checks and secure gun storage, among other things. Certain categories of guns are banned altogether.
The country has a high rate of gun ownership, but boasts low levels of gun violence, thanks in part to the strict gun laws in place. Most residents use them for hunting and outdoor sports.
The ban is planned to take effect in 2021, a decade after the mass shooting.
Petere Frlocih, a Conservative member of Parliament's committee on judicial affairs, said "today it has become clear that there is a parliamentary majority in favor of the government's proposal. Semi-automatic weapons will therefore be banned in Norway."
"This decision is a very good thing, even if it comes belatedly," said Lisabeth Kristine Roynemand, the head of a support group for victims of gun violence and their families. Her eighteen-year-old daughter was killed in the 2011 massacre.
Not everyone supports the proposed legislation. Farmers and hunters in the nation are protesting the measures.
For more information, please see:
Chicago Tribune – Norway and Australia Move Forward With new gun Control Measures, as U.S. Debate Rages on – 1 March 2018
The Guardian – Norway set to ban Semi-Automatic Guns From 2021, 10 Years After Utoya Shooting – 27 February 2018
Huffington Post – Norway Ready To Ban Semi-Automatic Weapons Starting In 2021, Says Lawmaker – 28 February 2018
Reuters – Norway set to ban Semi-Automatic Weapons – 1 March 2018
Washington Post – As U.S. gun Debate Rages on, Australians Hand in 57,000 Firearms, and Norway is set for a Broad ban – 1 March 2018
Author:
Impunity Watch Archive