By Christine Khamis
Impunity Watch Reporter, Asia
ISLAMABAD, Pakistan –
Pakistan's Lahore High Court postponed the execution of paraplegic inmate Abdul Basit on Tuesday, about an hour before his hanging was scheduled to occur. The postponement came just a day after Pakistan's Supreme Court rejected a plea to grant Mr. Basit an execution stay order. It is unclear how long the postponement will last.
Mr. Basit has been on death row since he was convicted of murder in 2009 and has maintained his innocence throughout his time in prison. Mr. Basit became paralyzed after he contracted tubercular meningitis in prison, according to Sara Belal, an attorney at legal aid group Justice Project Pakistan.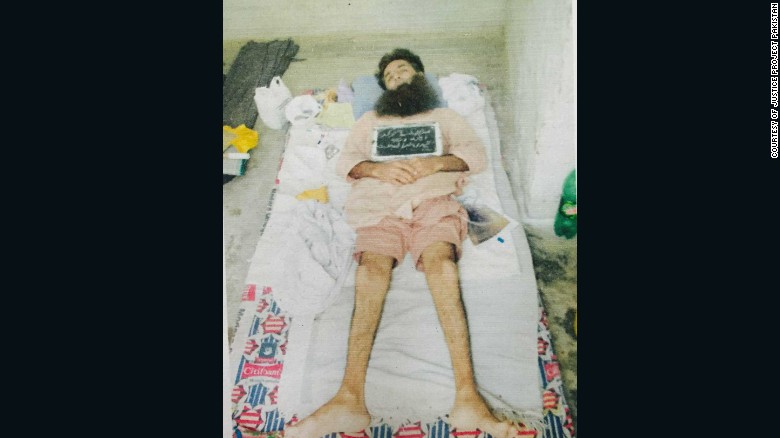 According to the postponement order, Mr. Basit cannot be hanged in compliance with Pakistani prison guidelines, which state that the prisoner must stand on the gallows. In order to follow prison guidelines, the rope used as a noose must be a length proportional to the height of the prisoner in order to ensure that the prisoner has an instant, more humane death. Because Mr. Basit is in a wheelchair, figuring out the proper length of the rope is difficult.
There is concern among human rights groups that the hanging could go badly—if the rope is not the correct length, there is a risk that Mr. Basit will be either decapitated or subjected to prolonged strangulation. Both decapitation and prolonged strangulation would breach Mr. Basit's dignity. Because the breach of a prisoner's dignity is protected by Pakistan's constitution, a botched hanging would violate Mr. Basit's fundamental rights.
Before the postponement, Amnesty International issued a statement on Monday calling for Pakistan to cancel the execution and to impose a moratorium on all other executions. In the statement, Sultana Noon, Amnesty's Pakistan Researcher, stated that Pakistani authorities should grant reprieve to Mr. Basit instead of deliberating on the logistics of hanging a man in a wheelchair.
Both the Pakistani Supreme Court and Lahore High Court previously authorized Mr. Basit's execution. Mr. Basit's hanging was initially scheduled for last month, but was postponed. The hanging was then re-authorized despite the fact that Mr. Basit filed a mercy petition with the courts, which is still pending.
After imposing a seven yearlong moratorium on all executions, Pakistan reintroduced the death penalty in December 2014. According to the Pakistani government, it reintroduced the death penalty measure to combat terrorism after a Taliban attack on a Peshawar school in which 150 people, mostly children, were killed. However, most of the prisoners that have been executed since the moratorium ended did not have terrorism-related convictions.
There have been 239 hangings in 2015 since Pakistan lifted the moratorium on executions. Additionally, Pakistan has the largest number of death row prisoners worldwide, with more than 8,000 prisoners awaiting execution.
For more information, please see:
BBC – Abdul Basit: Pakistan Delays Hanging of Paraplegic Man – 22 September 2015
CNN – Pakistan Court Delays Paraplegic's execution – 22 September 2015
Amnesty International – Pakistan: Halt Execution of Paralysed Man Due to Take Place Tomorrow – 21 September 2015
New York Times – Pakistan: Supreme Court Declines to Block Execution of Paraplegic Inmate – 21 September 2015