By: Emily Green
Impunity Watch Reporter, South America
LIMA, Peru – A Peruvian court ruled Monday that former President Alberto Fujimori can stand trial for killings. The decision comes in spite of the fact that the current President had already granted Fujimori a pardon for these human rights abuses.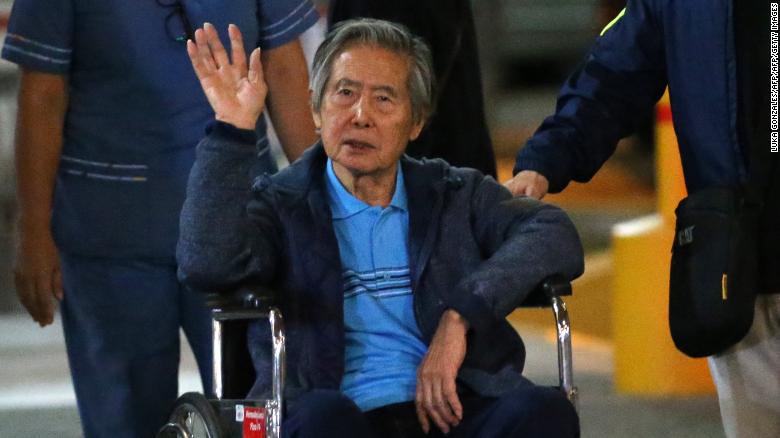 Essentially, the court decided not to apply the grace that current President Kuczynski granted him. This ruling has paved the way for Fujimori to finally be tried for his alleged responsibility for the murders of six people in the town of Pativilca. The event occurred in 1992 when a paramilitary group under Fujimori's orders kidnapped, tortured, and killed six farmers by death squad. Prosecutors asked to try the ex-president and 23 others for these crimes against humanity.
However, President Kuczynski's office decided to grant the 79-year-old a "humanitarian pardon." This heavily criticized pardon was granted on the grounds of Fujimori's declining health. The President cited low blood pressure and an irregular heartbeat as justification. Doctors diagnosed Fujimori with a progressive, degenerative and incurable illness. They said prison conditions would put him at risk. The President said, "I am convinced that those of us who consider ourselves democrats cannot allow Alberto Fujimori to die in prison. Justice is not vengeance. All pardons are by nature controversial." In response, protests erupted over the pardon. Peruvians were outraged and demonstrations turned violent in clashes with the police.
Now, the Peruvian court has made a historic decision in refusing to honor this pardon.  Amnesty International sees it as an important advance in the fight against impunity. They say it reinforces the obligation of the Peruvian state to guarantee victims' right to truth, justice, and reparation. The Americas Director at Amnesty International, Erika Guevara Rosas, said, "Today the victims, families and Peruvian society have achieved an important step towards justice and preserving the memory of the victims of these crimes."
Fujimori has indicated that he is prepared for the legal process ahead. His lawyer, Miguel Perez, stated that "Mr. Fujimori is not scared or does not oppose being summoned in this process as a defendant." His son also remarked that he believes that the political process will treat his father fairly and acquit him of the charges.
Now that the path is clear, human rights organizations demand that he be tried if there is sufficient and admissible evidence against him. Prosecutors are seeking a 25-year sentence and reparations to the victim's families. Still, Fujimori's attorney said that he might appeal the court's decision.
For more information, please see:
The Santiago Times – Peru's ex-President Fujimori to be tried for 1992 killings despite recent pardon – 20 February 2018
BBC News – Peru's ex-President Fujimori ordered to stand trial again – 20 February 2018
CNN – Ex-Peru leader Fujimori can be tried over killings despite pardon – 20 February 2018
Voice of America – Peru Court: Pardoned Fujimori Could Face Another Human Rights Trial – 19 February 2018
Amnesty International – Peru: Fujimori may be tried after decision not to apply grace in Pativilca case – 19 February 2018