By: Max Cohen
Impunity Watch Reporter, South America
LIMA, Peru – A court has convicted two former military officers of human rights abuses for their role in the torture and murder of civilians in 1983 during a conflict between the government and the Maoist Shining Path rebel group. Recently indigenous tribal leaders have vowed to block the government from accessing their territories and halt oil production unless an indigenous rights law is applied within 20 days.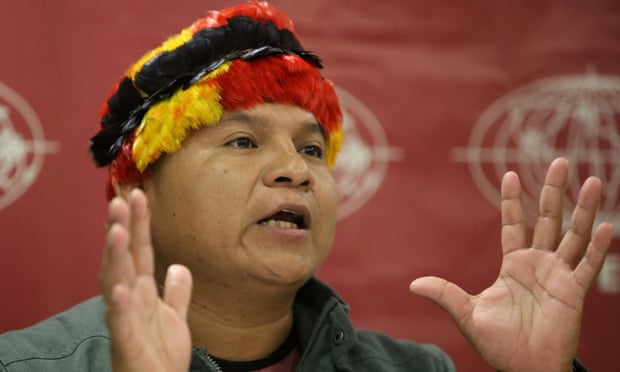 The case against the former military officers had dragged on for a decade, and resulted in only two convictions thus far, with a third officer cleared due to lack of evidence and suspended sentences for two others due to their dementia. One of the surviving victims of the torture unfortunately died before the verdict came in. The two officers who were convicted were sentenced to 23 and 30 years respectively, however they did not appear in court for their sentencing and authorities are seeking their arrest. The country of Peru was also found to be partially responsible for the crimes and as such has been ordered by the court to pay reparations to the families of the victims. In addition to murder and torture of around 53 people, those in charge at the military base of Los Cabitos used an oven to burn the bodies of their victims.
During the 20-year conflict between the Peruvian government and the Maoist Shining Path rebel group that began in 1980, about 69,000 people were killed or went missing. Seventy five percent of those who were killed were indigenous peoples.
In recent days, tribal leaders have accused the current Peruvian government of refusing to carry out a consultation process even though the government is negotiating a new contract with Frontera Energy, whose current contract expires in 2019. Currently there exists a law, passed in 2011, which requires the government to seek the informed consent of the indigenous people before undergoing any development which may affect them. However, the government has not confirmed whether another consultation would happen, stating that one which had taken place during 2015 was still valid. Even though a consultation would not veto the project if indigenous leaders say no, tribal leaders have threatened to cut off access to their territories from both the government and oil companies if the demand is not met.
For more information, please see:
The Guardian – Peru tribal leaders vow to halt oil output unless indigenous rights respected – 27 Aug, 2017
teleSUR – Peru Court Convicts 2 in Military Human Rights Abuse Case – 19 Aug, 2017
Reuters – Peru court convicts two of human rights abuses at military base – 18 Aug, 2017