Press Release
Law and Order in Russia
25 April 2012 – Yesterday, at the Spring Session of the Parliamentary Assembly of the Council of Europe (PACE) meeting in Strasbourg, 69 members of Parliament from 29 countries signed a motion entitled: "Refusing impunity for the killers of Sergei Magnitsky". The motion calls for a 'dedicated report' to investigate the death of Sergei Magnitsky and return the findings to the Assembly at a later date this year.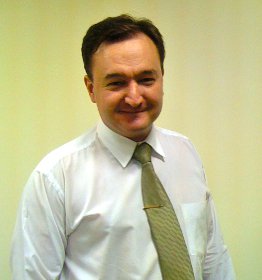 The motion states:
"The conspiracy leading to Mr Magnitsky's death was exposed by journalists and investigated by the Presidential Human Rights Council and other civil society bodies, which concluded in the summer of 2011 that a number of named officials were indeed apparently responsible for this crime.
According to investigators, following the events in question, the officials concerned acquired luxury properties and other assets whose value far exceeds what they could afford on their salaries as public servants. The competent authorities have nevertheless failed to properly investigate and prosecute those responsible for Mr Magnitsky's death. Instead, they have continued to accuse Mr. Magnitsky, even seeking to prosecute him posthumously."
It further states:
"For the sake of its own credibility and that of the Russian Federation, the Assembly should now engage in co-operation with Russia, through the preparation of a dedicated report, in order to fully elucidate this landmark case."
The motion was introduced by Pieter Omtzigt, a Member of Parliament from the Netherlands and member of the European People's Party (EPP) at the Parliamentary Assembly of the Council of Europe.
Mr Omtzigt said:
"It is a highly unusual step within the Council of Europe to focus on one case from one country for a report. The high number of supporters from so many countries within the Council of Europe suggests the truly emblematic nature of the Magnitsky case and the Russian Government's inadequate response."
The motion will be considered by the PACE Bureau at the Council of Europe on Friday 27 April. The Bureau is made up of the President of the Assembly, 18 Vice –President's (each from a different member state), the Chair of each Political Group and Chairs of each PACE Committee. Once the Bureau approve the motion, steps will be taken to commission a special report into the Magnitsky case and assign a rapporteur to conduct the investigation and write the final report.
Special reports have previously been conducted into the Khodokovsky case, CIA extraordinary rendition and organ thefts in Kosovo.
The Magnitsky case was previously raised at length in the August 2009 Legal Affairs and Human Rights Committee report written by the former Rapporteur Sabine Leutheusser-Schnarrenberger, currently serving as Germany's Minister for Justice. This report can be found here: http://russian-untouchables.com/docs/D42.pdf
The full text of the "Refusing impunity for the killers of Sergei Magnitsky" motion submitted at yesterday's PACE Spring meeting can be found here: http://assembly.coe.int/ASP/Doc/XrefViewPDF.asp?FileID=18232&Language=EN
For further information please contact:
Hermitage Capital
Phone:             +44 207 440 17 77
E-mail:             info@lawandorderinrussia.org
Website:          http://lawandorderinrussia.org
Facebook:        http://on.fb.me/hvIuVI
Twitter:           @KatieFisher__
Livejournal:     http://hermitagecap.livejournal.com/
Full list of PACE Signatories:
OMTZIGT Pieter, Netherlands, EPP/CD
ACKETOFT Tina, Sweden, ALDE
AGRAMUNT Pedro, Spain, EPP/CD
ANDERSON Donald, United Kingdom, SOC
ÁRNASON Mörður, Iceland, SOC
AXELSSON Lennart, Sweden, SOC
BACKMAN Þuriður, Iceland, UEL
BARDINA PAU Josep Anton, Andorra, ALDE
BARNETT Doris, Germany, SOC
BOROWSKI Marek, Poland, NR
BREMER Tor, Norway, SOC
BUGNON André, Switzerland, ALDE
CEDERBRATT Mikael, Sweden, EPP/CD
ČIGĀNE Lolita, Latvia, EPP/CD
CILEVIČS Boriss, Latvia, SOC
CONNARTY Michael, United Kingdom, SOC
CORSINI Paolo, Italy, SOC
CRAMON-TAUBADEL Viola, von, Germany, SOC
DEBONO GRECH Joseph, Malta, SOC
FLEGO Gvozden Srećko, Croatia, SOC
FRUNDA György, Romania, EPP/CD
GARDETTO Jean-Charles, Monaco, EPP/CD
GUNNARSSON Jonas, Sweden, SOC
GUŢU Ana, Republic of Moldova, ALDE
HARANGOZÓ Gábor, Hungary, SOC
HAUGLI Håkon, Norway, SOC
HOLOVATY Serhiy, Ukraine, ALDE
JENSEN Michael Aastrup, Denmark, ALDE
JOHANSSON Mats, Sweden, EPP/CD
LĪBIŅA-EGNERE Inese, Latvia, EPP/CD
LOKLINDT Lone, Denmark, ALDE
LØHDE Sophie, Denmark, ALDE
LUNDGREN Kerstin, Sweden, ALDE
LYDEKA Arminas, Lithuania, ALDE
MAELEN Dirk, Van der, Belgium, SOC
MANZONE-SAQUET Nicole, Monaco, EPP/CD
MARCENARO Pietro, Italy, SOC
MARIN Christine, France, EPP/CD
MATEU PI Meritxell, Andorra, ALDE
MATUŠIĆ Frano, Croatia, EPP/CD
MAURY PASQUIER Liliane, Switzerland, SOC
MEALE Alan, United Kingdom, SOC
MONTAG Jerzy, Germany, SOC
MOTA AMARAL João Bosco, Portugal, EPP/CD
NEGELE Gebhard, Liechtenstein, EPP/CD
O'REILLY Joseph, Ireland, EPP/CD
PAPADIMITRIOU Elsa, Greece, EPP/CD
PELKONEN Jaana, Finland, EPP/CD
PFLUG Johannes, Germany, SOC
PHELAN John Paul, Ireland, EPP/CD
POURBAIX-LUNDIN Marietta, de, Sweden, EPP/CD
RAČAN Ivan, Croatia, SOC
REISSMANN Mette, Denmark, SOC
ROSEIRA Maria de Belém, Portugal, SOC
RUPPRECHT Marlene, Germany, SOC
SANNEN Ludo, Belgium, SOC
SCHOU Ingjerd, Norway, EPP/CD
SCHUSTER Marina, Germany, ALDE
SHERIDAN Jim, United Kingdom, SOC
SVEINSSON Gunnar Bragi, Iceland, ALDE
TOMLINSON John E., United Kingdom, SOC
TRETTEBERGSTUEN Anette, Norway, SOC
TUIKSOO Ester, Estonia, ALDE
VAREIKIS Egidijus, Lithuania, EPP/CD
VERCAMER Stefaan, Belgium, EPP/CD
VIROLAINEN Anne-Mari, Finland, EPP/CD
VUČKOVIĆ Nataša, Serbia, SOC
WADEPHUL Johann, Germany, EPP/CD
XUCLÀ Jordi, Spain, ALDE
Author:
Impunity Watch Archive