By Brittney Hodnik
Impunity Watch Reporter, North America
WASHINGTON, United States – By now, most of the country has heard of the shooting death of Trayvon Martin, an unarmed, teenage black male.  The shooter, George Zimmerman is the community watch captain in the neighborhood.  Students have staged walkouts, the President has expressed his opinions, and thousands across the country are outraged about the lack of an arrest.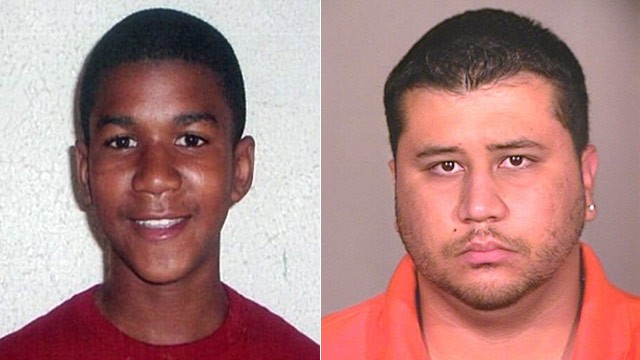 Zimmerman claims he was acting under Florida's "stand your ground" law, in an act of self-defense.  As mentioned above, Martin was unarmed however, causing many to question whether deadly force was even necessary.  Furthermore, Zimmerman trailed Martin, following him on his walk home from a convenient store.
Under the law, a person may use deadly force anywhere they have a right to be if they have reasonable fear an assailant could seriously harm them or someone else, according to CNN.  Also, it eliminates the "duty to retreat" and allows people to "meet force with force."
Former Florida governor, Jeb Bush signed the bill into law in 2005, according to The LA Times.  Although he was (and presumably still is) in favor of the law, he thinks it is being abused.  As reported by The LA Times, Bush said, "Stand your ground means stand your ground.  It doesn't mean chase after somebody who's turned their back."
The problem with the law as written does not require a person to prevent a possible altercation, nor does it address whether one can pursue someone who has been perceived as a threat, according to The LA Times.  For example, a Florida judge ruled that a man who chased a burglar more than a block and a half and stabbed him to death, was acting within his rights under the "stand your ground" law.
The police have not arrested Zimmerman; there is no evidence to refute the claim that he acted in self-defense.  Now, however, the FBI and the Justice Department are investigating Zimmerman for possible civil rights violations, according to ABC News.
Zimmerman is white-Hispanic and Martin was black.  Zimmerman's lawyer, Craig Sonner believes that Zimmerman's life is in danger and has encouraged him to keep a low profile, reports CNN.  He said, "This case is spinning out of control…I hope there's a way to rein things in so it doesn't become an issue of a racial battle."
Many believe that it already is a race battle and are insistent upon an arrest.
The New Black Panther Party (different from the more widely known Black Panther Party formed in the 1960s) has resorted to a reward.  The group put a $10,000 bounty for his capture.  According to CNN, the group is a "virulently racist and anti-Semitic organization."  The City of Sanford responded to the bounty by demanding no vigilante justice.
Walkouts across the country including New York, Virginia, Georgia, California, and Trayvon's old high school have become prevalent.  There is also a movement associated with the hoodie that Trayvon Martin was wearing when he was killed.  Miami Heat basketball players made a statement wearing the hoodies, and there are plans for a "Million Hoodie March" in Rochester, New York, reports CNN.
The Sunshine Slate reports that even though two major figures have stepped down in connection with the shooting, it does nothing to ease the rising racial tensions.  There is widespread and continued distrust of the Florida police by the black community.  The Sunshine Slate reports that historically, Sanford has already dealt with documented racial tensions.
The "stand your ground" law will be carefully looked at and possibly amended after this tragedy.  Sonner is questioning whether to argue that the law even applies to his client, or whether it was merely self-defense, which has always been an acceptable avenue to take.
For more information, please visit:
ABC News — Trayvon Martin Shooter 'Could Not Stop Crying' After Shooting — 25 Mar. 2012
CNN – Lawyer: Federal Hate Crime Charge Against Trayvon Shooter a "Challenge" — 25 Mar. 2012
The Los Angeles Times — "Stand Your Ground" Law Criticized After Trayvon Martin Shooting — 25 Mar. 2012
The Sunshine Slate — Trayvon Martin: State Attorney Steps Aside, Chief Steps Down — 24 Mar. 2012
Author:
Impunity Watch Archive