By Samantha Netzband 
Impunity Watch, Africa Desk Reporter
KINSHASA, Democratic Republic of Congo– Violence has increased in the Kasai region of the Congo as more than 40 police officers were decapitated.  The police officers are said to have been fighting with regional militia known as Kamuina Nsapu.  The Kamuina Nsapu are also said to be responsible for the recent deaths of an American and Swedish aid worker.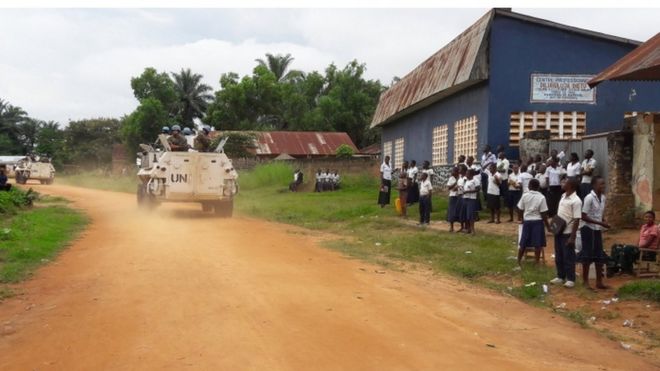 The situation in the Congo has worsened since the beginning of the year with violence escalating to include the death of two humanitarian aid workers: American Michael Sharp and Swede Zaida Catalan.  Secretary General Antonio Guterres spoke after the two aids workers death "Michael and Zaida lost their lives seeking to understand the causes of conflict and insecurity in the DRC in order to help bring peace to the country and its people. We will honor their memory by continuing to support the invaluable work of the Group of Experts and the whole UN family in the DRC."
The United Nations has continued its work in the country despite the increase in violence and has helped to uncover ten mass graves and seven other mass burial sites.  Since last October over 400 have been killed in the country and over 200,000 displaced.  This has only contributed to the many other humanitarian crisis' that the United Nations is dealing with in Africa and around the world.  The United Nations has said that as of this year they are dealing with the largest humanitarian crisis since World War II.
For more information, please see: 
ABC News – Congolese militia decapitates more than 40 police: Officials- 25 March 2017
BBC Africa – Militia fighters decapitate 40 police officers in DR Congo – 25 March 2017
New York Times – Congolese Militia Beheads Dozens of Police Officers – 25 March 2017
Washington Post – Congolese rebels behead 42 police officers in dramatic escalation of conflict – 26 March 2017 
Author:
Samantha Netzband