Matthew Sneed
Impunity Watch Reporter, The Middle East
DAMASCUS, Syria – On December 25, Syrian rebel forces publicly announced that they would not attend the peace talks in scheduled in Sochi in January. The approximately 40 rebel groups, including military factions who had previously participated in talks in Geneva, said Russia failed to put pressure on the Syrian government to end the conflict.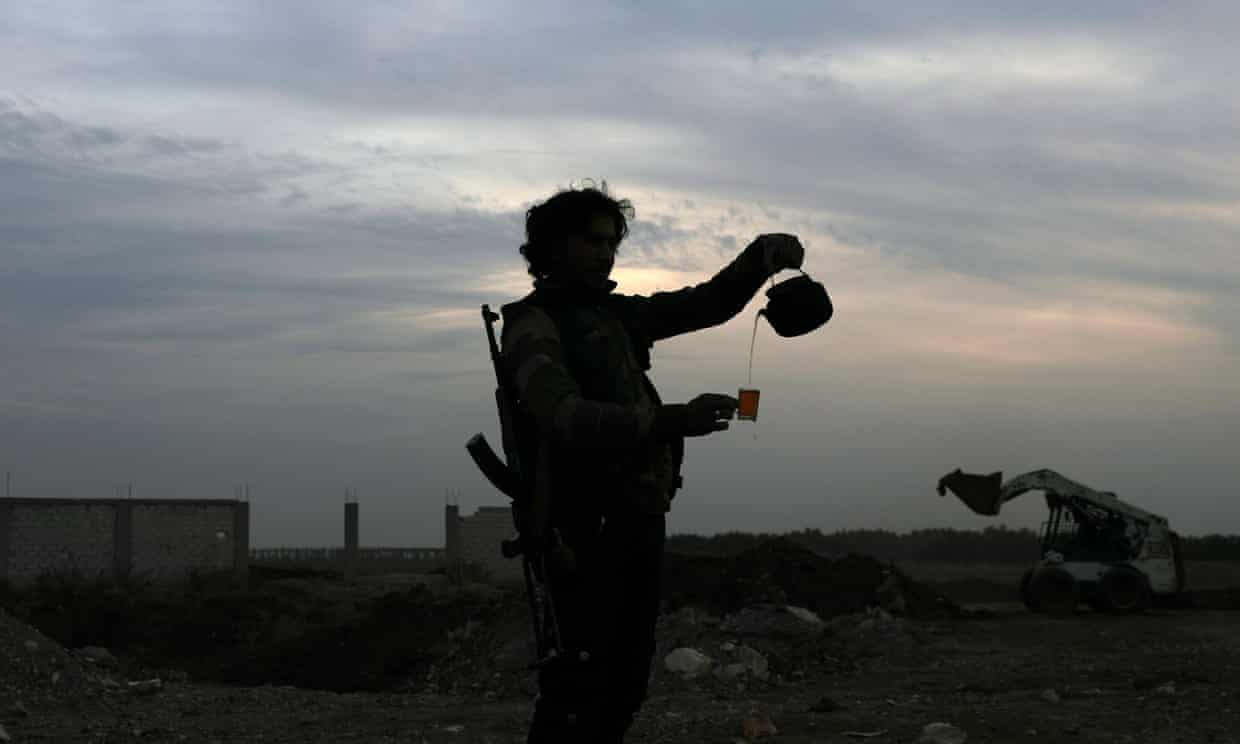 According to the rebels, Russia asked the group to cease calling for the resignation of Assad. The rebels released a statement in which they said "Russia is an aggressor country that has committed war crimes against Syrians. It stood with the regime militarily and defended it politically and over seven years preventing UN condemnation of [Syrian President Bashar] Assad's regime."
While Russia claims that its attacks are directed towards militants, both the rebels and residents claim that airstrikes have killed hundreds of civilians. In addition, they bombed civilian areas away from the front-lines of battle.
The rebels further stated that, "Russia has not contributed one step to easing the suffering of Syrians and has not pressured the regime that it claims is a guarantor by moving in any real path towards a solution."
The Syrian national dialogue congress, which is scheduled for January 29 and 30, is also backed by Iran and Turkey. While Russia and Iran support the government of Syria, Turkey supports the opposition. Syrian officials said they would attend the talks and that they are open to the agenda of new elections and possibly amending the constitution. The main point of contention between the two sides centers around the fate of Assad. The opposition continues to call for his removal from power, a position that the government says it will not consider.
The rebels continue to express faith in the UN-led Geneva process, and have called on the global community to end the violence in the region. The Geneva talks began in 2014 but have made little progress since.
Another hurdle for the talks in Sochi is determining who else should be invited to the conversation. Turkey insisted that the Kurdish group know as the PYD should not be invited to participate. The PYD controls about 25% of Syrian territory and wants independent control from the other factions. While Kurdish officials will attend, Russia stated that it did not invite members of the PYD.
While multiple cease-fire agreements in regions across Syria brokered by Russia, Iran, and Turkey have reduced the violence, the government continues to fight in regions close to the capital. The Syrian Observatory for Human Rights have determined that at least 20 people have been killed in airstrikes in southern Idlib since December 25.
For more information please see:
Boston Globe – Syria rebels, opposition reject Russia-proposed talks – 26, Dec. 2017
Reuters – Syrian rebel groups reject Russian-sponsored Sochi Conference – 25, Dec. 2017
The Guardian – Rebel group rejects talks on Syrian conflict hosted by Russia – 25, Dec. 2017
Author:
Impunity Watch Archive