By Emily Schneider
Impunity Watch Reporter, Middle East
DAMASCUS, Syria – The agreed upon cease-fire in Syria for Eid al-Adha fell apart Saturday with bombings and outbreaks of violence across the country. Each side has accused the other of breaking the truce.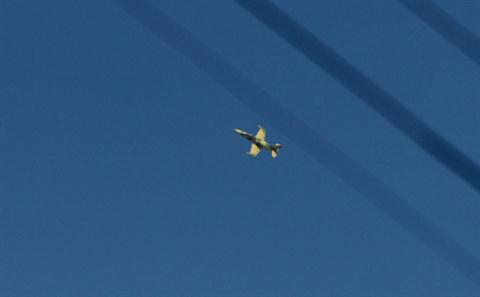 The government accepted the cease-fire proposed by Lakhdar Brahimi, an international envoy that has been trying to negotiate a peace deal. However, the government did say that it reserved the right to resume military activity to respond to any so-called terrorist gangs.
On Friday, the first day of the four day Muslim Feast of Sacrafice,  the level of violence throughout the country seemed to lessen. Demonstrators walked the streets in the larger numbers than had been feasible for weeks. Activists said that there were planes circling above the crowds, but they did not fire any weapons.
But by Saturday, almost every violent hot spot reported resumed hostilities. The most outrageous disturbance of the truce occurred when a warplane fired missiles into a residential building in Arbeen, a suburb of Damascus. That attack killed eight men, according to the Syrian Observatory for Human Rights.
Although that attack has not been confirmed yet, it marks the first aerial attack since the truce began Friday morning. In pictures posted on Facebook, the residential building was shattered and a large crater filled with rubble was clearly visible.
"There is a clear breach of the truce," Ahmad Kadour, an Idlib activist, said. According to him, government convoys of reinforcements were moving up the road to Wadi al-Deif, the site of a military base and fighting the day before.
In Aleppo, an activist who uses the nickname Abu al-Hassan claimed government tanks had resumed shelling in areas around the airport. Other activists said that towns around Aleppo and Idlib were shelled as well.
Residents in the central city of Homs sad there was no sign that  the fighting was diminishing.
"There are regime snipers shooting at us from several fronts, and the city remains under siege, as it has been for 141 days," activist Abu Bilal said. "This siege alone is considered a military operation, so with or without the truce, this criminal regime obviously does not care."
SANA, the official news source of Syria, and the Syrian Observatory for Human Rights both reported firefights between government forces and the opposition in the eastern city of Deir al-Zour. Multiple car bombs exploded near a military headquarters and in front of the Syriac Orthodox Church. At least five people were killed. Airplanes also shelled Deir al-Zour, activists said.
Although, there were areas where there was no fighting.
"It kind of depends on the area…it has been calm over here" said Iyas Kadoni, a civil-society activist from Saraqib, near Aleppo. He said that area was much quieter than other areas, like Homs.
For further information, please see:
CNN – Reports of Renewed Fighting Unravels Temporary Syrian Truce – 27 October 2012
Daily Star – Syrian Warplanes Stage 1st Airstrike Under Truce – 27 October 2012
SANA – Gatilov: Armed Opposition in Syria Has Thwarted Eid al-Adha Truce – 27 October 2012
NY Times – Syrian Protestors Emerge Amid Clashes and Bombing During a Holiday Cease-Fire – 26 October 2012
Author:
Impunity Watch Archive