By Cintia Garcia
Impunity Watch Reporter, South America
Buenos Aires, Argentina—The Judicial System of Argentina has decided to send Diana Sacayán's murder case to trial. Diana Sacayán was an activist and transgender leader murdered in 2015.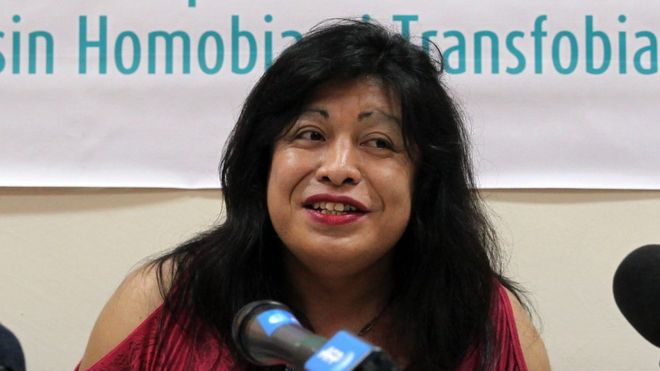 Diana Sacayán was murdered by Gabriel David Marino and Felix Alberto Ruiz. They stabbed Ms. Sacayán in her apartment in Buenos Aires thirteen times, and her body showed signs of violence. Both Mr. Marino and Mr. Ruiz are accused of aggravated murder and gender violence. The same weekend Ms. Sacayán was murdered, she was set to participate in the National Women's Conference. Ms. Sacayán was the leader of the International Association of Lesbians, Gays, and Bisexuals, as well as the leader of the Antidiscrimination Liberation Movement. Upon her death, both the president of Argentina and Amnesty International expressed their concern over the murder. Amnesty International Director of Argentina, Mariela Belski, stated, "A dark cloud has set over Argentina's trans community, unless this latest wave of murders is effectively investigated and those responsible are taken to justice, a message will be sent that attacking trans women is actually ok."
Prosecutor, Matías Di Lello, and prosecutor of crimes against women, Mariela Labozzeta, submitted the request for trial. They believe there is sufficient evidence that the murder of Ms. Sacayán should be treated as a hate crime and femicide.
The same month Ms. Sacayán was murdered, two other transgender women, Marcela Chocobar and Coty Olmos, were also murdered. The wave of murders within the transgender community is not the first of its kind. Latin America accounts for a significant percentage of all transgender deaths in the world. Statistics from January 2008 and December 2014 demonstrated that seventy-eight percent of the 1,731 reported murders of transgender and gender-diverse people occurred in Latin America.
For more information, please see:
El Diario—El Crimen de Diana Sacayan Ira a Juicio Oral—01 February 2017.
TeleSur—Argentina Ordena Juicio Oral Por Asesinato de Lider Transexual—01 February 2017.
BBC—Argentina Transgender Killings Spark Outcry—15 October 2015.
Amnesty International—Argentina Must Investigate Horrific Wave of Attacks Against Trans Activists—14 October 2015.