By David L. Chaplin II
Impunity Watch Reporter, Asia
KASHMIR, India – The killings of civilian protesters, most of them teenagers, have angered many in the valley.  One newspaper headline described 2010 as the "year of teenage killings" in Kashmir. 
Even the pro-India People's Democratic Party (PDP) has accused the government of declaring war on its own people, our correspondent reports.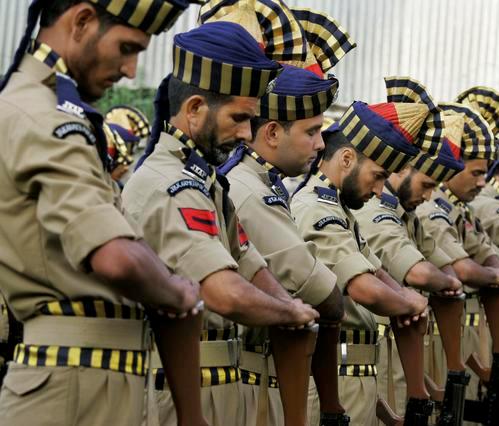 Hundreds of thousands of troops are based in Kashmir to fight a two-decade insurgency against Indian rule.
The three deaths on Tuesday mean that there have been 10 civilian deaths at the hands of the security forces this month in Indian-administered Kashmir.
The protests have been some of the biggest in two years.  The latest violence began with the death of a schoolboy on June 11.
"When incidents like this happen, when innocents get killed, people get provoked," Mirwaiz Umar Farooq, the leader of the Separatist Hurriyet Conference, told Al Jazeera.
Local people and the state government have blamed most of those deaths on the paramilitary Central Reserve Police Force (CRPF).
They say that in many cases the CRPF – who have been described by the state government as "trigger happy" – fired on unarmed protesters.
On Tuesday the army said it killed five militants who were trying to cross the Line of Control which divides Indian- and Pakistani-administered Kashmir.  The army said that three soldiers also died in the gunbattle on Monday night and Sunday afternoon in the Nowgam area.
Shops, schools and colleges in the Muslim-majority Kashmir valley are shut on the fourth day of the curfew, the BBC's Altaf Hussain in Srinagar reports.  The strike has been called in protest at the recent killing of unarmed civilians by police and paramilitary troops.  Five towns – Sopore, Anantnag, Mattan, Kulgam and Koimoh – and some areas of Srinagar have been placed under curfew.
Nearly 20 civilians died in clashes with security forces in Indian-administered Kashmir in June.  Many of the deaths have been blamed on the paramilitary Central Reserve Police Force (CRPF).
On Wednesday Chief Minister Omar Abdullah defended the security forces, saying they could not be expected constantly to show restraint when they were so often pelted with stones.
Anti-India sentiment runs deep in Muslim-majority Kashmir, over which India and Pakistan both claim sovereignty and have fought two wars.
The authorities have re-imposed a curfew in the northern town of Sopore, where protesters clashed with the police until late on Monday night.
For more information, please see:
BBC – Civilians killed in renewed Kashmir violence – 29 June 2010
Al Jazeera English – Deadly clashes continue in Kashmir – 29 June 2010
CNN World – 4 dead, 5 wounded in Kashmir fighting – 25 June 2010
Author:
Impunity Watch Archive