By Brittani Howell
 Impunity Watch Reporter, Middle East
SANA'A, Yemen—The five-day ceasefire ended late Sunday night. The Saudi-led coalition resumed airstrikes over Yemen blaming the Houthi rebels for breaking the truce. Yemen's foreign minister, Riad Yassin, stated, "That's what we said before – that if they start again, we will start again."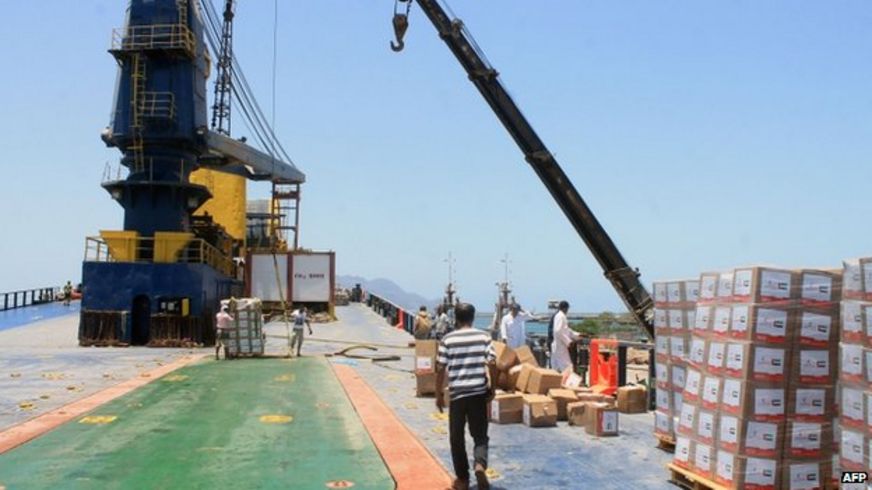 The United States, a supporter of the Saudi-led coalition, also blamed the end of the truce on the Houthi rebels. State Department representative Jeff Rathke commented on Saudi Arabia's "exercised restraint during the humanitarian pause" while the Houthis "moved missile-launchers to the border and shelled Saudi territory numerous times."
Air strikes resumed late Sunday night and continued into Monday. Witnesses reported strikes attacking cities neighboring Aden.
The Saudi-led coalition does not intend to reinstate a cease-fire. However, air and sea ports used for aid relief will not be targeted. Saudi Arabian officials expressed remorse for the end of the cease-fire, blaming the Houthis for its end.
The UN and humanitarian groups urged for an additional five-day truce in order to extend aid to others. During the cease fire the United Nations was able to provide enough food for one month to 273,000 people. Fuel was provided to 1.2 million people to access water. Non-essential items were distributed to 32,000 people.
Yemen is a country of 26 million people and one of the poorest in the Middle East. An extended truce would have allowed supplies to reach others who remain in desperate need as a result of the air and sea blockade. Yemen relies heavily on imports in order to sustain its population.
Unicef was able to resupply medical centers and establish mobile centers to rural areas. Solar-powered refrigerators were also provided in order to keep vaccines cool. A Unicef representative, when commenting on the aid effort, stated, "humanitarian assistance cannot replace the needs of 26 million people who have been cut off from a regular supply of commercial imports of food and fuel."
Even with the aid received, hospitals are still in great need of fuel in order to continue to operate the generators.
The Saudi-led coalition continues to attempt to re-instate President Abdrabbuh Mansour Hadi. President Hadi was exiled in late March. The efforts so far have not proven successful. The Houthis continue to advance in Aden with no sign of stopping. There is evidence that the truce allowed the Houthis to bring more troops into Aden.
According to the United Nations, since March 1,820 have been killed, 7,330 have been injured, and 545,719 have been displaced.
For further information, please see:
BBC- Yemen Conflict: Saudi-led Air Strikes Resume as Truce Ends– 18 May 2015
Chicago Tribune- Saudi-led Airstrikes in Yemen Resume After Truce Expires– 18 May 2015
Reuters- Saudi-led Air Strikes hit Yemen After Truce Expires– 18 May 2015
New York Times- Saudi-led Airstrikes Resume in Yemen as Truce Ends– 17 May 2015
Author:
Impunity Watch Archive