By: Katherine Hewitt 
Impunity Watch Reporter, Asia
ASHGABAT, Turkmenistan – President Gurbanguly Berdymukhamedov welcomed the fifth Asian Indoor and Martial Arts Games to Ashgabat on 17 September 2017. Turkmenistan is considered to be one of the most repressive countries in the world, with Freedom House scoring the "highly repressive authoritarian state" a 3/100. In addition, Turkmenistan is one of the most closed off countries in the world.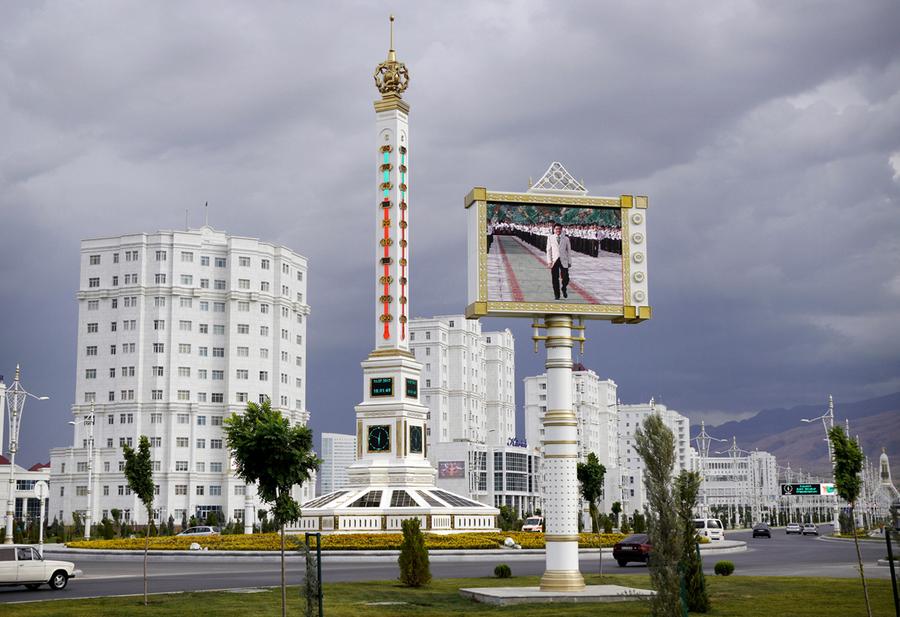 In preparation for these games, there have been reports of multiple human rights violations. To make available real estate to build the sports facilities, athlete housing, and a new airport among other construction projects, homes have been demolished.  The government handed out inadequate compensation to those afflicted in order to create available real estate. The cost of the new construction is roughly $7.3 billion.
At the same time the government charged citizens higher rent for adequate sized housing. Many families could not afford the rise in prices, as Turkmenistan is in a severe economic crisis.
Other violations included restricting travel, requiring "minders" for foreign journalists, and denying entrance of human rights workers form the UN.
As the games progress throughout the 10 day period (17 September to 27 September 2017), the state continues to block the athletic village off form the rest of the capital city with barriers. Traffic cannot enter the central part of the city. It appears that Ashgabat is isolated from the rest of the country. The government claims this is for security measurers.
Homeless citizens, prostitutes, and drug users are removed from the city center to provide an illusion of a perfect city. In addition, a curfew is in effective during the games. Schools in the city center are closed for the duration of the games. Citizens are not to be seen outside after 8 pm. It is enforced by police. Small privately-owned businesses in the city-center will remain closed during the games.  The government is less clear on why these polices are in place.
Deputy Director at Human Rights Watch, Rachel Denber suggests that these measures are less about security than they are about repression of the Turkmen citizens. "The government deeply fears what will happen when Turkmen come into contact with foreigners. They worry that the government's secrets about how repressive it is and how poor the social conditions are will suddenly spill out. It is doing everything to prevent that from happening."   Whatever the rational, the government is intent on limiting the contact of the Turkmen from the outside visitors.
For more information, please see:
The Guardian – IOC turns blind eye to Turkmenistan using sport to legitimize tyranny – 17 September 2017
Freedom House – Turkmenistan Country Report 2017 
Human Rights Watch – Turkmenistan: Repression Casts Shadow on Asian Games – 13 September 2017
The Turkmen Initiative for Human Rights – Cordoned off roads, curfew, soldiers guarding pyrotechnics and toilets made from freight containers. Ashgabat gets ready for the Asian Games – 17 September 2017
Author:
Impunity Watch Archive