By Brandon Cottrell 
Impunity Watch Reporter, North America
WASHINGTON, D.C., United States – Robert King, the U.S. special envoy for North Korean human rights issues, is expected to arrive in North Korea today and will ask for release of Kenneth Bae.  King's trip is the first public trip to North Korea by a U.S. official in over two years.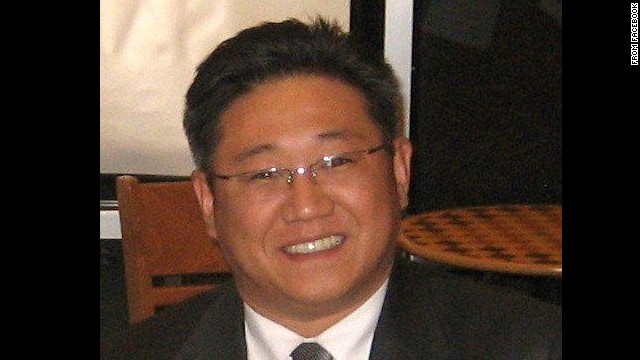 The North Koreans imprisoned Bae, a 45-year-old American citizen and Christian missionary, last November for planning an operation against Kim Jong Un's regime through religious activities.  Specifically, the North Koreans charged Bae with setting up bases in China for the purpose of toppling Kim's regime, encouraging North Korean citizens to bring down the government and spreading false propaganda.  The North Korean government also claims that Bae used his tourism business to form groups that could overthrow the government.
North Korea does allow religious freedom, but such religious freedom yields to "total loyalty to the Kim dynasty," which has ruled for three generations.  Bae's family believes that it was not Bae's religious beliefs that got him in trouble, rather his sympathy toward North Korean orphans.
Online posts, however, which have since been taken down, showed Bae describing himself and a party of people that he took to North Korea as "warriors for Christ."  Bae had also talked of bringing three hundred people into North Korea to emulate the biblical destruction of the walls of Jericho.
Bae was sentenced in May to fifteen years of hard labor.  Although he has only served ten months of his sentence, Bae has already spent more time in North Korean custody than any other American.  Additionally, Bae's health has deteriorated and he is spending time in a hospital.  It is reported that he is suffering from leg and back pain.  Bae has also lost more than fifty pounds, has kidney stones, dizziness and loss of vision.  Prior to his arrest, Bae suffered from diabetes and an enlarged heart.
The White House hopes that the government of North Korea will "grant special clemency to Mr. Bae immediately and allow him to return home with Ambassador [Robert] King."  While King's visit may improve political relations with North Korea, the U.S. State Department stated that the immediate release of Bae is the sole purpose of the envoy.
Since 2009, six Americans have been detained by North Korea.  Former U.S. Presidents Clinton and Carter have both successfully negotiated the release of American detainees.  Hopes are also high that Bae will be released, as several years ago King led a U.S. delegation, which resulted in the release of an American who had been detained by the North Koreans for several months.
UPDATE: As of 11:20am EDT North Korea has rescinded its invitation for the U.S. envoy to visit North Korea and try to secure the release of Bae.
For further information, please see:
BBC – US Envoy due in North Korea to Seek Prisoner Release – 30 August 2013
CNN – N. Korea Rescinds Invitation to U.S. Envoy over American Prisoner – 30 August 2013
CNN – U.S. Envoy set to Travel to North Korea to try to free Kenneth Bae – 30 August 2013
Times of India – US Envoy on Mission to Free American in North Korea – 30 August 2013
MSNBC – US Envoy Seeks Prisoner Release in North Korea – 29 August 2013