By: Adam King
Impunity Rights News Reporter, Africa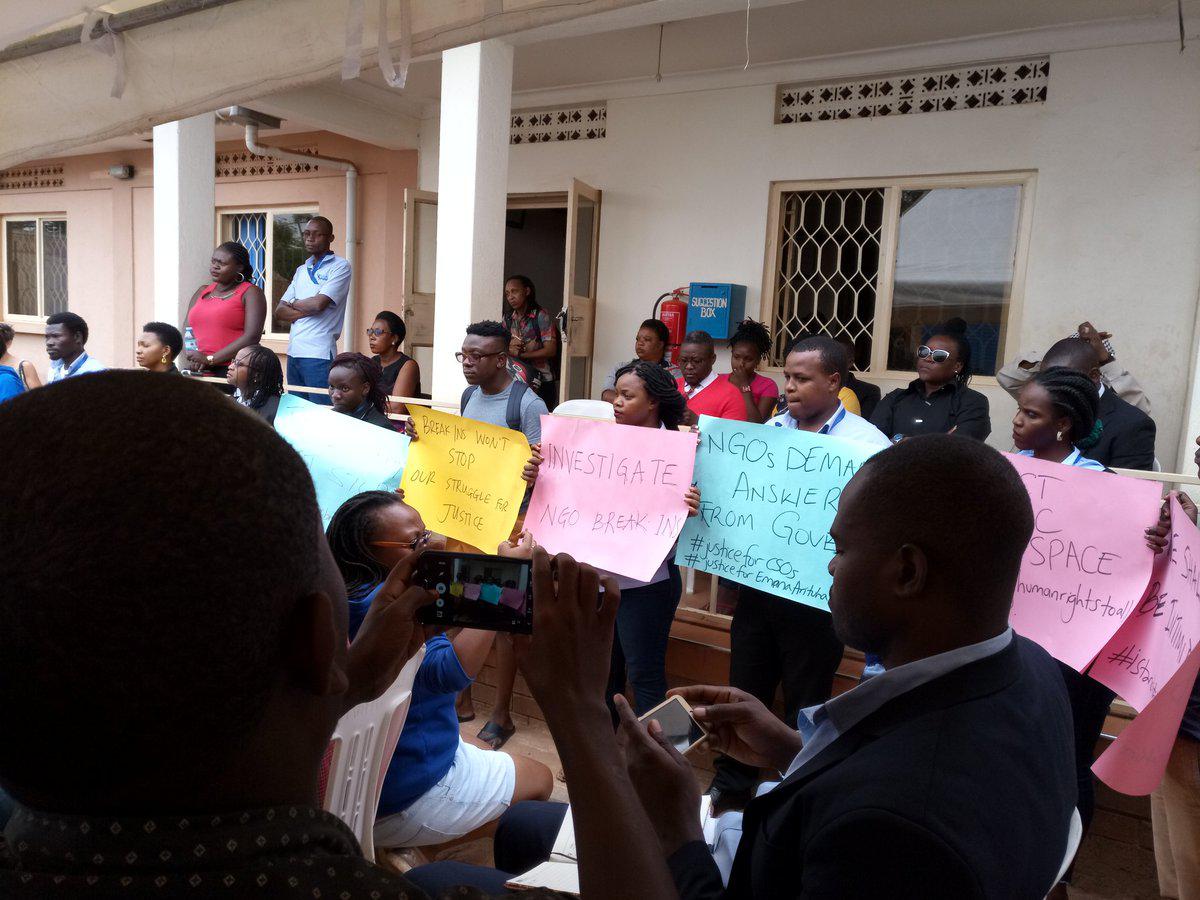 KAMPALA, Uganda – A human rights group focused on marginalized group representation was recently the target of a break-in that left two security guards injured.  Anthony Mutimba, Deputy Executive, is unclear as to the motive of the attack, but thinks it may be linked to an earlier attack in May 2016:
"We suspect the attempted robbery is closely linked to the first attack where the thieves broke into the executive director's office to steal some documents."
Human Rights Awareness and Promotion Forum (HRAPF) promotes the rights of groups that include the lesbian, gay, bisexual, transgender and intersex persons. Sex workers are also a focus of HRAPF's efforts in the country. Human Rights Watch reports that this instance of violence was not the first time that the group was the victim of a violent break-in:
"The break-in continues a string of burglaries and attacks on the offices of independent nongovernmental groups in Uganda, including a previous attack on HRAPF in May 2016, in which a security guard was beaten to death and documents were stolen. The Uganda police neither identified nor arrested suspects in that attack."
Attacks of this nature are nothing new for human rights organizations operating in Uganda. According to The Observer, many groups have been subjected to acts of violence with no response from the police force:
"Organisations such as the Uganda Land Alliance, the Foundation for Human Rights Initiative, the Legal Aid Service Providers Network, Akina Mama Wa Afrika and the Anti-Corruption Coalition have suffered break-ins in similar fashion and, despite timely reports to the police on all occasions, investigations have been unsatisfactory and the follow up insufficient."
The lack of arrests or suspect identification, while tertiary to the violence, is a cause for concern by human rights groups in Uganda.  Maria Burnett, a researcher with Human Rights Watch, opines that the problem starts and ends with the police force:
"The lack of accountability for attacks on non-governmental organizations has apparently led to an atmosphere in which attackers felt free to kill a security guard, in order to accomplish their aims… The Uganda Police Force needs to live up to its obligation to actively investigate these cases and bring those responsible to justice."
The lack of police intervention is asserted under the backdrop of the tenuous nature of LGBT rights in Uganda generally.  In fact, The Guardian has classified Uganda as one of the most difficult countries to be gay or transgender.
For more information, please see:
The Observer — "Angry human rights workers camp at Old Kampala police' — 12 February 2018
Daily Monitor — "Suspected thugs break into offices of rights activists, injure two guards" — 9 February 2018
Human Rights Watch — 'Uganda: Human Rights Group Targeted in Violent Break-In' — 9 February 2018
The Guardian — "Where are the most difficult places in the world to be gay or transgender?" — 1 March 2017
Erasing 76 Crimes — "Appeal to Uganda: Stop break-ins that target advocates" — 15 June 2016
Human Rights Watch — 'Uganda: Investigate Break-ins at Groups' Offices' — 13 June 2016
Author:
Impunity Watch Archive