By: Emily Green
Impunity Watch Reporter, South America
BOGOTA, Columbia – The United Nations reports that more than 100 human rights activists have been killed in Colombia in 2017, denouncing the government's inactions.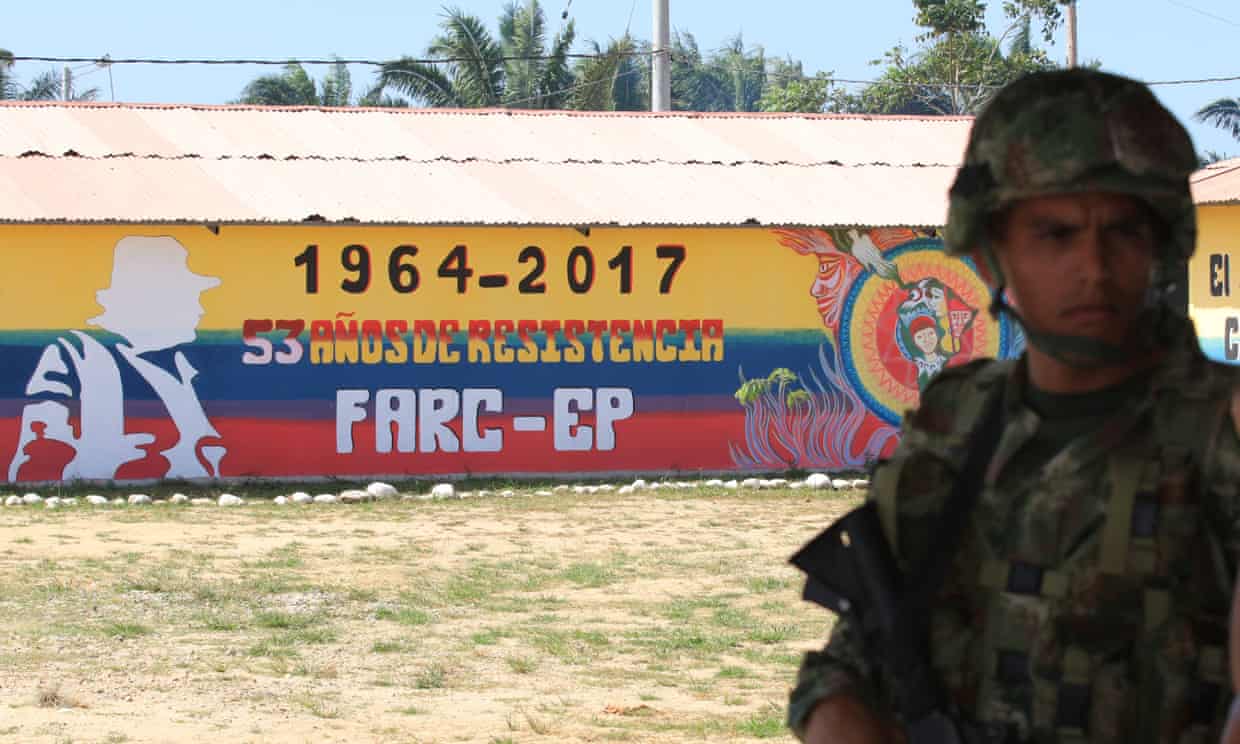 The UN urges the Colombian government to be more accountable and provide better protections for its activists. The peace accord, which ended a 50-year civil war, was signed by the Colombian government and FARC rebels last year. Since it was signed, activists have been particularly at risk in regions that were vacated by rebel fighters. These zones are often rural and now have a power vacuum because of the withdrawal of rebels.
The UN report shows that more than half of the 105 human rights activists and community leaders murdered this year were killed by gunmen. At least eleven other cases are still under investigation. This count does not yet include the events that transpired in December, when a community leader in Puerto Colombia, Putumayo was murdered along with his eight-year-old daughter. The activist, Pablo Oviedo, was walking with his daughter when they were ambushed by multiple gunmen and shot several times. They were declared dead at a hospital in Puerto de Asis. Oviedo's two brothers are both human rights activists and have been declared missing.
Even more tragically, these murders occurred hours after the Colombian Defense Minister Luis Carlos Villegas participated in a security council meeting to address the city's increased violence. Social leaders that attended this meeting wore masks to avoid being victims of the violence.
The UN human rights office states, "We note with deep concern the persistence of cases of killings of human rights defenders in the country. Cases of killings of male and female leaders and [rights] defenders have occurred in areas from which the FARC has left, and which has created a vacuum of power by the state."
To put this in perspective, UN reports show that 45 rights defenders were killed in 2014, 59 in 2015, and 127 in 2016. Local groups explain that leaders who speak out against rights abuses and activists campaigning for land rights are targeted because they threaten the economic interests of organized crime groups. Most victims belong to Afro-Colombian and indigenous groups.
In December, Defense Minister Villegas stated that authorities are working to bring those responsible for the murders to justice. The UN human rights office maintains that "the prevention of attacks and aggressions against human rights defenders involves investigation, prosecution and punishment of those responsible."
Out of all recorded murders of human rights defenders last year, three out of four took place in the Americas.
For more information, please see:
The Guardian – More than 100 human rights activists killed in Colombia in 2017, UN says – 21 December 2017
Telesur – Murder of Colombian Social Leader Highlights UN Condemnation – 21 December 2017
Business Standard – More than 100 rights and labour activists killed in Colombia – 21 December 2017
Democracy Now – Colombia: 100 Human Rights Activists Killed in 2017, According to U.N. – 21 December 2017
Thomson Reuters – Colombia rights activists facing danger, U.N. says – 20 December 2017