By Sovereign Hager
Impunity Watch Reporter, South America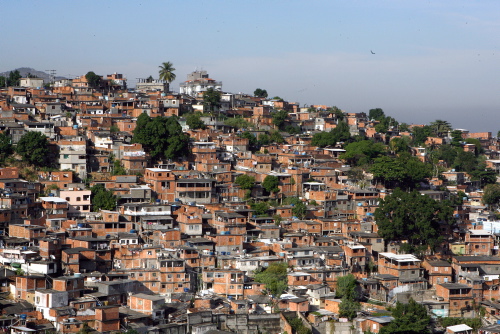 RÍO DE JANIERO, Brazil-At least two hundred and fifty six people are dead after a hillside collapsed due to heavy rain. A landslide caused the collapse that buried a favela or shantytown. Recent reports indicate that the Brazilian government was aware of the danger the favela posed, but did nothing to mitigate the risk. People on the ground fear that the death toll will rise as high as four hundred as bodies are uncovered. There are also fears of disease as the bodies begin to decompose.
The favela, known as Favelo Moro do Bumba was built on a former landfill. Researchers who studied the community argue that the risk to the nearly 400 residents was clear. The Federal Flumininse University (UFF) published two reports on the risks that the illegal occupation of the landfill posed, but the government did nothing. The reports included suggestions of measures the government could take to prevent death by landslide.
A 2007 report by UFF found one hundred and forty three areas that are susceptible to landslides. Other experts point to global climate change and overpopulation as sources of the extreme weather hitting Brazil. In another favela, known as Guararapes, a recent landslide has been traced to the diversion of a former source of drinking water for a private real estate development located at the peak of a hill. A local resident told IPS that since the development, water has been filtering down and eroding the hillside which allegedly caused the landslide.
The new community water tank in Guararapes burst after record rainfall, fell, and killed three children. A local resident told IPS that the government is "covering it all up, because this is a tourist area." The train to the giant statue of Christ the Redeemer runs up the hill where Guararapes is located. People in the Gurarapes are reportedly sleeping outside, exposed to the elements now that their homes have been destroyed.
The Brazilian government has expressed embarrassment, but does not admit any prior knowledge of risk. Further rainfall is expected in the coming weeks.
For more information, please see:
Kaosenlared-Río de Janiero: Micro y Macro Razones de la Trajedia-11 April 2010
IPS-Brazil: A Trajedy of Local and Global Dimensions-9 April 2010
Hoy.com-Riesgo de deslave en Niterói se conocía desde 2004-10 April 2010
Author:
Impunity Watch Archive