By Cintia Garcia
Impunity Watch Reporter, South America
Caracas, Venezuela—President Nicolás Maduro announced last week that he is withdrawing Venezuela out of the Organization of American States (OAS). The OAS has been critical of President Maduro's accumulation of power at the cost of democratic institutions.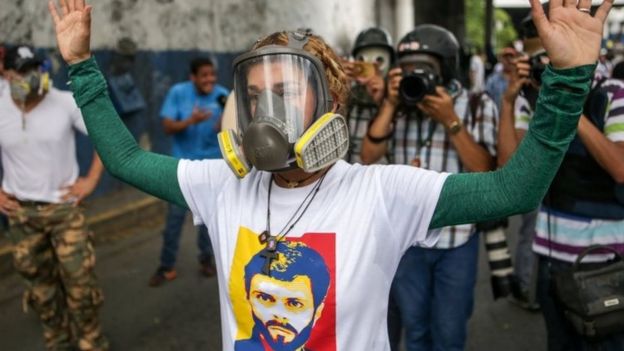 On Wednesday the representative of Venezuela to the OAS, Foreign Minister Delcy Rodríguez announced that President Maduro instructed her to sever ties with the OAS because "of what she described as intrusive, arbitrary, illegal, deviant and crude actions." She also stated that "A faction of governments from the region had eyes on our sovereignty and tried to intervene and lecture our country, but this, fortunately, will not happen." Venezuela submitted a letter of complaint which will initiate the process to withdraw. The decision to leave the organization comes after the OAS voted to hold a meeting to discuss the crisis in Venezuela. As a result of leaving the OAS and in accordance to its rules, Venezuela will need to pay a debt of 8.7 million and will need to wait two years to withdraw.
Many experts claimed that the decision to leave the OAS is unprecedented—no country has left the OAS since its initiation.  A professor of International Relations at the Central University of Venezuela stated, "It is evidence of an authoritarian character o the government, especially in the case of the OAS, whose pillars are to defend democracy and human rights."
The OAS promotes democracy among its member states in the Western Hemisphere. Neighboring countries have used the OAS to exert pressure on Venezuela due to a rise in instability. Additionally, the OAS invoked the Democratic Charter against Venezuela for "stifling opponents, holding political prisoners and ruling by decree." President Maduro has accused the OAS as being a pawn of Washington in order to undermine the country by establishing alternative regional bodies.
Venezuela is experiencing continued unrest as protests against the government have turned violent and deadly. Nearly 30 people have been killed in the wave of protests.
For more information, please see:
BBC—Venezuela to Withdraw From OAS as Deadly Protests Continue—27 April 2017.
Telesur—Venezuela Formally Begins Process to Exit 'Interventionist' OAS—27 April 2017.
New York Times—Venezuela Says It Will Leave Pro-Democracy Organization—26 April 2017.
NPR—Venezuela to Leave OAS, Death Toll Climbs After Dueling Rallies—26 April 2017.