By Hannah Stewart
Impunity Watch Reporter, Africa
HARARE, Zimbabwe — The last Zimbabwean elections, held in 2008, were marred by violence and allegations of rigged voting.  With presidential elections on the horizon, Zimbabwe has had an interesting week between diamonds and helicopters.  As South Africa prepared to ship a surplus of military helicopters to Zimbabwe, President Robert Mugabe's party called for the investigation of multiple provincial leaders' diamond fraud.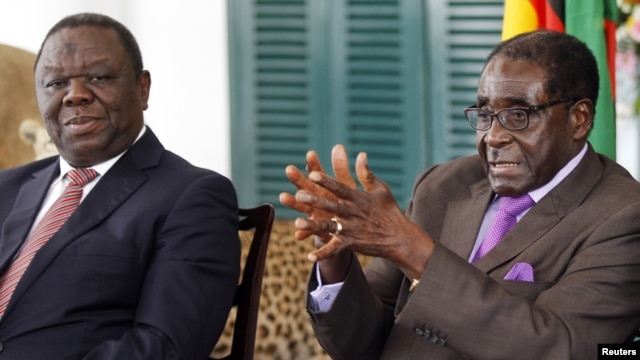 The announcement that the South African military had agreed to donate its surplus of aging French-designed Alouette helicopters to Zimbabwe for "imminent delivery" was met with protests from regional civic campaign groups.
AfriForum, a human rights group, protested South Africa's military donations.  And today a court in South Africa has temporarily halted a delivery of helicopters to the Zimbabwean military.  High Court Judge N. B. Tuchten prohibited South Africa's government from exporting any Alouette helicopters or spares to Zimbabwe until a full hearing could be held on February 19.
Willie Spies, AfriForum's legal spokesperson, was confident that the order would be upheld next month. "We know that Zimbabwe has got a record of human rights abuses," Mr. Spies said.  Moreover he stated, "We know what happened during 2008 with the second round presidential elections.  We know the Zimbabwe Defense Forces are not a neutral defense force committed to defending the Zimbabwean state."
Furthermore, Mr. Spies said, "[The military is] an aggressive force that's been used against the people of Zimbabwe to suppress the opposition."
Earlier on Friday, South Africa's Mail and Guardian newspaper reported that it had seen confidential minutes of a meeting held two months ago between the defense chiefs of South Africa and Zimbabwe detailing the "disposal of Alouette helicopters and spares".  South Africa's defense department told the paper the donation was part of an agreement that dated back to 1997.
Coinciding with the controversy surrounding South Africa's military donation are Mugabe's efforts to "clean up" his party image.  President Robert Mugabe's ZANU-PF party launched an investigation into alleged diamond fraud involving five of its officials, who have exposed the party's control of the Chiadzwa diamond fields.  The case involves more than $750,000 that the five party members allegedly "swindled" from mining companies for ZANU PF activities.  The money was then reportedly used in part to finance the officials' personal lives.
It is already widely speculated that ZANU PF has been using the diamonds fields to generate cash for the party.  ZANU-PF has endorsed Mugabe, 88, as its candidate for the presidential vote.  The coming election is expected to be hotly contested as it is widely believed that Mugabe's policies ruined Zimbabwe's economy.
For more information, please see:
All Africa – Zimbabwe: Zanu-PF Investigating Party Diamond Fraud – 18 January 2013
BBC – South Africa Court Halts Zimbabwe Helicopter Donation – 25 January 2013
Reuters – Zimbabwe Order Diamond Fraud Probe as Elections Looms – 25 January 2013
The Washington Post – Campaigners Try to Stop Zimbabwe Helicopter Gunship Delivery from Neighboring South Africa – 25 January 2013
Author:
Impunity Watch Archive