By Samuel Miller
Impunity Watch Reporter, North America and Oceania
CANBERRA, Australia — Australia's record of sending asylum seekers to Nauru and Manus Island in Papua New Guinea, as well as policies of mandatory detention, boat push-backs and soaring indigenous imprisonment rates have resulted in heavy criticism from Amnesty's annual human rights report. For example, Amnesty International has found in its report Australia's boat policy has acted as an example for other countries in the region to force asylum seeker boats back to sea.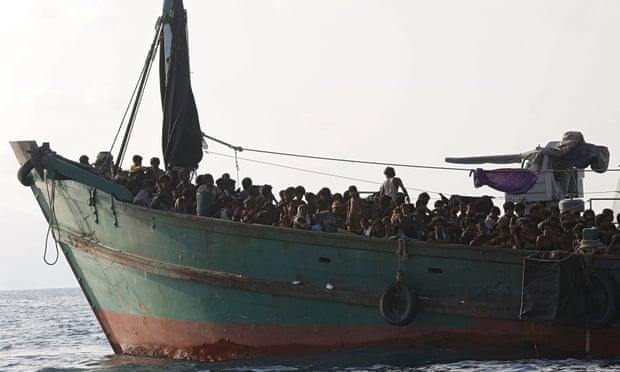 The Australian High Court has recently declared the nation's decision of sending 267 asylum seekers to Nauru detention centers as legal.
Australia stuck to the decision in spite of knowing about the harsh living conditions, violence, and abuses reported at the Nauru detention camps. Prime Minister Malcolm Turnbull defended his position by saying that the authorities want the nation to have secure borders.
"Our commitment today is simply this: the people smugglers will not prevail over our sovereignty. Our borders are secure. The line has to be drawn somewhere and it is drawn at our border," said Turnbull earlier in February.
While global attention was focused on refugees migrating from the Middle East and Africa into Europe, forced migration across south-east Asia remained one of the most prominent rights abuses in the region. In May 2015 as many as 8,000 people were left stranded on boats at sea because south-east Asian countries such as Thailand, Malaysia, and Indonesia refused to let them land and, in some cases, towed their vessels back to sea.
Amnesty's Australia national director, Claire Mallinson, said Australia's policy of turning back boats to their countries of transit or origin was providing an example, and a justification, for other countries to do the same. "Last year we saw Thailand, Indonesia, Malaysia refusing to allow boats to land, or towing boats back to sea," Mallinson said.
Mallinson went on to say, "In essence, what these countries are doing are copying Australia's bad practice, and this raises real concerns for the region and the world. If you take that policy to its full conclusion, where boats are being stopped from landing, or where countries are closing their borders, then nobody would be safe, nobody could seek protection anywhere."
"Australia has a proud record of defending human rights," she said. "It helped form the UN, it helped draft the universal declaration on human rights, but before it can be that constructive player again, it needs to get its own house in order.
The report also condemned Australia's treatment of its Indigenous peoples, and called on the government to set justice targets to reduce the over-representation of indigenous people in prisons.
For more information, please see:
Australia Network News – Australia Forcing Refugees to Leave? – 24 February 2016
CNN – Refugee crisis: 'You see walking skeletons' – 24 February 2016
Sky News Australia – Australia must improve human rights record – 24 February 2016
VICE News – Dozens of Countries Committed War Crimes or Illegally Deported Refugees in 2015 – 24 February 2016
The Guardian – Australia among 30 countries illegally forcing return of refugees, Amnesty says – 23 February 2016
Author:
Impunity Watch Archive