By: Shane Kelly
Impunity Watch Staff Writer
KAGARA, Niger State, Nigeria – On February 17, 2021, gunmen wearing military uniforms stormed into a college in Niger state, abducting dozens of students and their teachers. One student was killed during the attack.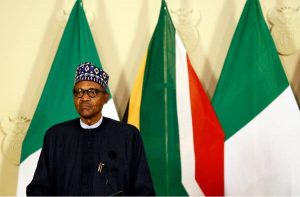 Attacking in "huge numbers," gunmen stormed into the Government Science College in the town of Kagara, driving schoolboys and some teachers into the forest. At least one student was killed during the kidnapping, according to one of only a few of the students who managed to escape.
The exact identity of the group is unknown. They do not appear to have an official designation, but they are a criminal gang referred to locally simply as "bandits." This group has become notorious in central and northwestern Nigeria for pillaging, raping, and kidnapping for ransom. Through aerial troops and communications with local informants, the state government has made contact with the bandits. As of February 19, 2021, negotiations are underway to secure the release of the students. The situation is ongoing.
The abductions follow a similar tragedy only two months ago when perhaps the same group abducted more than 300 schoolboys in Katsina. The kidnappers released the students two days later after receiving a ransom. Boko Haram claimed responsibility for the raid in December, though authorities deny the group's involvement. These incidents, however, are eerie reminders of Boko Haram's abduction of hundreds of schoolgirls in Chibok in Borno state in 2014. More than a hundred of those students remain missing.
Nigeria's president, Muhammadu Buhari, has been under pressure as a result of the wave of crime by bandits in his country, and he faces accusations of apathy and inaction. As a result, he ratified the Safe Schools Declaration—an international initiative to implement and enforce policies to protect schools.
For further information, please see:
BBC – Nigeria's Katsina School Abduction: Boko Haram Says it Took the Students – 15 Dec. 2020
Human Rights Watch – More Schoolchildren Abducted in Nigeria – 17 Feb. 2021
MSN – Negotiations Under Way in Nigeria to Free Abducted Children – 19 Feb. 2021
New York Times – Gunmen in Nigeria Attack School, Abducting Dozens and Killing a Student – 17 Feb. 2021
New York Times – In Town of Missing Girls, Sorrow, but Little Progress – 11 May 2014