By: Molly Osinoff
Impunity Watch News Staff Writer
BRAZIL – In August 2023, Brazil's Federal Supreme Court held, by a 9-1 vote, that homophobic slurs are punishable by prison. The Brazilian Association of Lesbians, Gays, Bisexuals, Transvestites, Transsexuals and Intersexes (ABGLT), an organization dedicated to protecting LGBTQ people's citizenship and human rights, brought the case to the Supreme Court.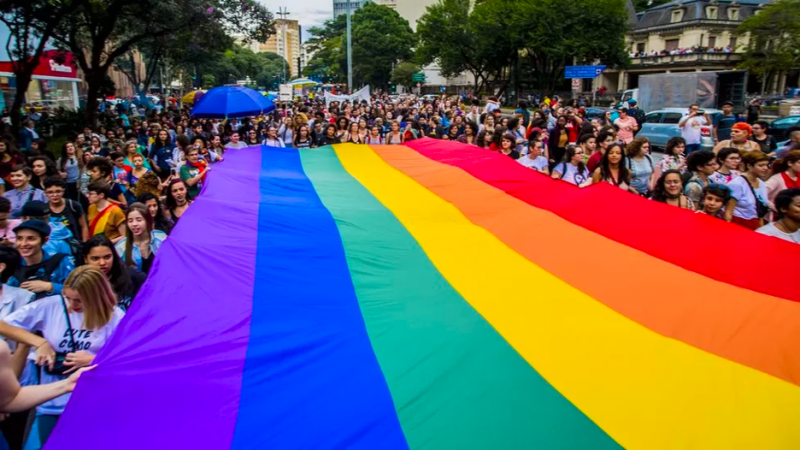 In 2019, Brazil's highest court ruled that homophobia was a crime. The decision made homophobia, as applied to the LGBTQ+ community, a crime. The recent court ruling, however, applies to attacks directed at specific individuals.
In Brazil, there is a difference between racism, which punishes discriminatory offenses against a group of people, and making a racial insult, which is a crime that penalizes a person for using race to offend another person's dignity. ABGLT argued that a distinction between homophobia and using homophobic slurs should be made to provide broader protection to Brazil's LGBTQ community. ABGLT advocated for a law against homophobic insults, mirroring the law prohibiting racial insults. The recent court decision effectively equates homophobia to racism.
Despite transphobia's classification as a crime in Brazil for the past three years, Brazil is the country with the highest number of transgender and queer people murdered in the world. A report published by Transgender Europe, a network of organizations that collects and analyzes data regarding transphobia, stated that 70 percent of murders of transgender people globally have occurred in South America and Central America. Thirty-three percent of those murders occurred in Brazil.
The Court's ruling, a recent achievement for the LGBTQ community, comes after the conclusion of President Jair Bolsonaro's term. Bolsonaro has famously said: ""I would not be able to love a gay son. I would rather he die in an accident." During Bolsonaro's presidency, Brazil's education ministry terminated its department dedicated to diversity and human rights, reversing much progress that has been made during the past ten years, including the legalization of same-sex marriage in 2013 and the legalization of name and gender changes in 2018.
The recent court decision is an important step forward in protecting Brazil's LGBTQ community. According to the national LGBTI+ Alliance, a Brazilian LGBQT rights group, "Such a decision brings legal certainty and reinforces the court's understanding with regard to the principle of equality and nondiscrimination." Minister Edson Fachin called this decision "a constitutional imperative." Brazil's Federal Supreme Court has officially demonstrated its intent to hold individuals accountable for their homophobic language.
For further information, please see:
ABC News – Jair Bolsonaro: Controversial Far-Right Politician Elected as Brazil's Next President, Beating Rival Fernando Haddad – 28, Oct. 2018.
Barron's – Brazil High Court Rules Homophobia Punishable By Prison – 22, Aug. 2023.
Buenos Aires Times – Brazil High Court Rules Homophobia Punishable by Prison – 23, Aug. 2023.
Brazilian Association of Lesbians, Gays, Bisexuals, Transvestites, Transsexuals and Intersexes (ABGLT).
Brasil de Fato – Brazil continues to be the country with the largest number of trans people killed – 23, Jan. 2022.
Transgender Europe – Trans Murder Monitoring Update – 11, Nov. 2021.
Washington Post – LGBT Rights Under Attack in New Far-Right President – 18, Feb. 2019.