By: Jamie McLennan
Impunity Watch Staff Writer
THE HAGUE, Netherlands – Karim Khan, a lawyer from the United Kingdom, was recently elected Chief Prosecutor of the International Criminal Court (ICC). Mr. Khan won 72 out of the 123 represented countries, beating out individuals from Spain, Italy, and Ireland. The previous Chief Prosecutor, Gambian judge Fatou Bensouda, completed his six-year term in June. Diplomatic correspondents believe that the victory will frame the United Kingdom positively among other foreign nations. After Britain's recent withdrawal from the European Union (EU), the country is attempting to form diplomatic relations in other legal arenas. Karim Khan's election to the ICC will likely show Britain's continued commitment to foreign relations, despite their recent departure from the EU. The United Kingdom's Foreign Secretary, Dominic Raab, celebrated the election and commended Mr. Khan's commitment to international justice.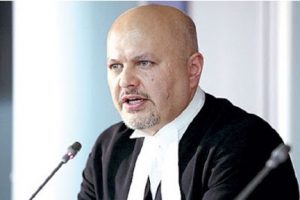 Mr. Khan's experience in the international legal system is extensive. During his 27 years as a lawyer, he worked for the prosecution in the International Criminal Tribunals for Yugoslavia and the Rwandan genocide. In 2018, he began an investigation of war crimes in Iraq. Mr. Khan aimed to identify perpetrators that committed heinous crimes during the Iraq War with support from the United Nations. He also represented politically notorious figures at the ICC- such as Kenya's Deputy President William Ruto. During the trial, Mr. Khan successfully argued for the ICC to drop all charges against President Ruto, including murder, deportation, and persecution following Kenya's 2007 election. 
Among his first tasks as Chief Prosecutor, Mr. Khan must decide how to move forward with existing controversial investigations, including war crimes in Afghanistan. Currently, the United States does not recognize court-imposed sanctions by the ICC for the American occupation of Afghanistan during the early 2000s. As a result, Mr. Khan may face difficulty if he intends to further investigate the alleged war crimes. 
Political representatives from Israel recently vocalized their criticisms when they accused the court of impeding domestic issues that the country should resolve internally. In the past, Mr. Khan also expressed interest in the investigation of war disputes in Palestinian territories. Although Israel is not a member of the ICC, the country is likely to protest the ICC's external involvement in the Israeli – Palestinian conflict. The United States also expressed concern about the court's efforts to exercise jurisdiction in the disputed area. However, the ICC recently decided by a majority that the court's jurisdiction extends to territories occupied by Israel since 1967, including East Jerusalem. In sum, Mr. Khan's legal experience combined with his new position as Chief Prosecutor may interestingly shape policy for the International Criminal Court.
For further information, please see:
BBC News – ICC rules it has jurisdictions over West Bank and Gaza abuses – 6 Feb. 2021
BBC News – Karim Khan: UK Lawyer Elected Chief Prosecutor at ICC – 13 Feb. 2021
International Criminal Court – Office of the Prosecutor – 19 Feb. 2021
United Nations – Karim Asad Ahmad Khan – 12 Feb. 2021