By: Kendall Hay
Journal of Global Rights and Organizations, Senior Associate Member
WASHINGTON D.C., United States – New reports have recently surfaced bringing to light issues of forced labor among migrant children in the United States. The government has recently resolved the first of many cases brought against major companies that are at the heart of the exploitation. Packers Sanitation Services Inc. LTD. was prosecuted and fined $1.5 million in civil penalties in what is one of the largest cases in the history of labor violations. As violations have just begun to surface, it is expected that more litigation will ensue.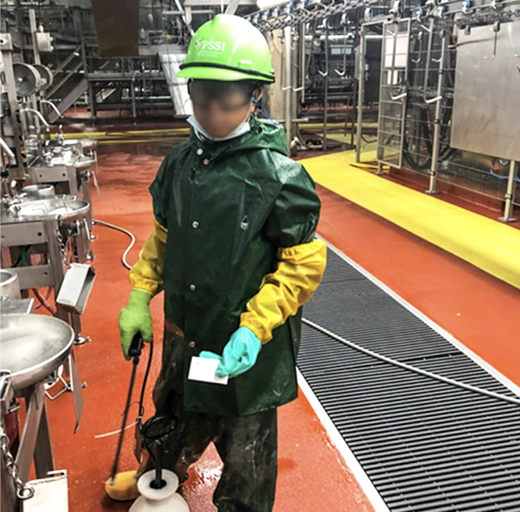 Those being targeted are children who cross the border into the United States unaccompanied. Because U.S. law forbids unaccompanied minors to be turned away, many cross into the United States alone and are held in a holding facility until the Department of Health & Human Services (HHS) is able to locate an American sponsor. In the past, HHS has taken time to ensure that the vetting process is thorough by verifying that the sponsors are who they claim to be (typically relatives) and ensuring their agreement to provide for these children. However, due to the large number of unaccompanied children who have recently been crossing alone, detention facilities are at capacity, and the vetting process has become almost nonexistent, as the current administration has demanded that kids are moved through as quickly as possible.
This kind of quick processing has led to the exploitation of kids, as "sponsors" who have ill intentions for the kids are now able to traffic these kids and demand work in exchange for living expenses. These kids accrue a debt they are never able to repay and are forced to choose low-paying jobs and night shifts in local factories so that they are still able to attend school.
Although child labor laws in the United States allow 14-year-old children to work, there are many restrictions in place. Factory work, construction work, and other dangerous positions are restricted until the age of 16, and because school attendance is mandatory, the work chosen must not interfere with a child's education.
However, recent reporting has found that children as young as 12 are working full-time jobs with extremely low pay and no experience. They are also often hired for the night shift because of the unpopularity of the hours, so they will still have the option to attend school. Because the work available to them is found in meatpacking plants, factories, food production plants, and construction sites, these children are constantly faced with dangerous and life-threatening conditions. As a result, serious injuries and many deaths of these minors have been reported. Machinery accidents, loss of limbs from assembly line work, and falls in construction jobs have all been documented.
Violations have been reported in all 50 states with major brands such as Target, Ben & Jerry's, Walmart, Whole Foods, General Motors, Fruit of the Loom, Ford, and J Crew among the 850 companies all guilty of attributing to child labor violations.
While some companies are simply looking the other way when hiring these child workers and are failing to do due diligence when checking identification, others contract with hiring services and are not vigilant in overseeing who these services are actually hiring. Because the maximum penalty for violations is $15,000, there simply isn't enough of a deterrent to prevent these practices from continuing.
The Biden Administration has vowed to crack down on these violations and the Department of Labor has begun investigations of over 600 violations. Lawmakers are also pushing for stricter laws in order to protect these minors that include larger penalties for violators. But with an unprecedented number of unaccompanied children crossing the border, a systemic change will be necessary.
For further information, please see:
NPR – How Child Labor Violations Have Quadrupled Since 2015 – 6 Mar. 2023
The New York Times – Lawmakers Clamor for Action on Child Migrant Labor as Outrage Grows – 3 Mar. 2023
CBS News – U.S. takes action to prevent migrant child labor amid rise in violations – 27 Feb. 2023
Reuters – U.S. to crack down on child labor amid massive uptick – 27 Feb. 2023
Economic Policy Institute – Child labor laws are under attack in states across the country – 14 Mar. 2023