By: Mahogani Counts
Journal of Global Rights and Organizations, Associate Articles Editor
JERUSALEM, Israel – On Wednesday, April 5, 2022, Israeli police conducted an armed invasion into the third holiest site in Jerusalem, leading to the arrest of over 350 Muslims. Since these latest attacks, violent tensions have emerged between Israel and Palestine. According to CBS News, Palestinians attempted to stay overnight in the Al-Aqsa Mosque since the beginning of Ramadan, which began on March 22. However, worshipers can only stay overnight during the remaining ten days of Ramadan. Growing tired of defiance, Israeli officers entered the site daily to evict the worshipers.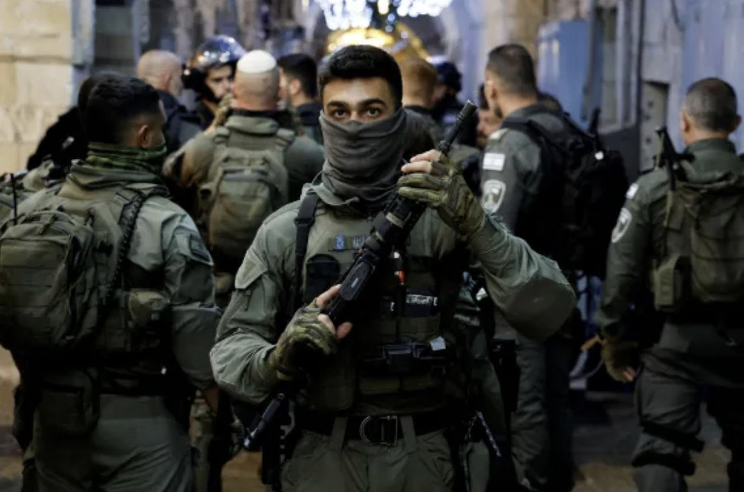 Thousands of Muslims arrived at the Al-Aqsa Mosque on Tuesday evening for worship. Israeli officials claimed officers were forced to enter the compound as people armed with fireworks and stones barricaded themselves inside. Talab Abu Eisha, present at the time of the raid, said that "the youths were afraid and started to close the doors." Video footage of the mosque invasion shows officers beating Palestinians with batons and rifle butts while many were restrained. Eyewitnesses also reported that Israeli police broke windows, smashed doors, and fired stun grenades into the Al-Aqsa Mosque.
The attack on this holy site is profound because there are jurisdiction violations as well as human rights violations. Under international law, Israel does not have jurisdiction to act in East Jerusalem. Furthermore, Israeli entry into the Al-Aqsa Mosque is prohibited by the status quo agreement. Nevertheless, Israeli officers have persistently sought to prevent Muslims from praying in the compound overnight. This ritual of performing overnight prayer is called "itikaf" and it is customary for Muslims do to this during Ramadan. Although there is no explicit rule against overnight prayer at Al-Aqsa Mosque, Israeli police informed Cable News Network, or CNN, that Muslims specifically were not "allowed to be in the compound during night hours."
At least twelve people were injured in the Mosque attack, and three of the injured were transported to the hospital. The Red Crescent reported to CNN that their ambulances were blocked by the police, which prevented them from attending to the injured. Unfortunately, this is not the only act of violence by Israel towards Muslims. Last week, Israeli police shot and killed a 26-year-old Palestinian man named Muhammad Al-Osaibi at the entrance of the Mosque. These recent attacks by Israel have led to greater turmoil within the nation.
After the attack on the Al-Aqsa Mosque, a dozen rockets were fired from the Gaza Strip aimed at Israel. A leader of the Hamas, a militant group that runs Gaza, stated the unprecedented violations by Israel will not pass. Thereafter, Israeli fighter jets fired at weapons manufacturing and storage sites in the Gaza Strip. It is unlikely that tensions will cool because Israeli Defense Minister Yoav Gallant said that they will return fire from any attacks and that they will make others regret threatening Israeli citizens. It is imperative that the attacks between Israel and Palestinians cease for the betterment of the country and civilians.
For further information, please see:
CNN – Israeli police storm al-Aqsa mosque for the second time on Wednesday – 6 Apr. 2023
CNN – The situation in Jerusalem is boiling over. Here's how it all happened – 7 Apr. 2023
CBS News – Israeli forces storm Jerusalem's Al-Aqsa mosque, arresting hundreds of Palestinian worshipers – 5 Apr. 2023
AlJazeera – Israel-Palestine updates: Police raid Al-Aqsa for a second night – 6 Apr. 2023
Wbur – Tensions escalate in Jerusalem after 2nd consecutive night of police raiding Al-Aqsa Mosque – 6 Apr. 2023