By: Alessa Rodriguez
Impunity Watch News Staff Writer
ARGENTINA – The country with the quickest naturalization process, with only 2 major requirements: being over the age of 18 and residency in Argentina for 2 years, is not as simple as it sounds.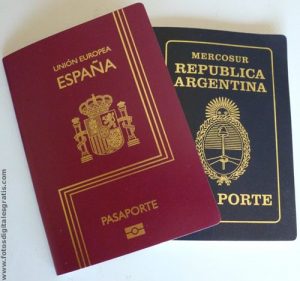 Raghda Habbal, a Spanish citizen, moved with her daughters to Argentina in 1991 where she then remarried and had a son, applying for her citizenship in 1992. She did not meet the two years requirement by 3 months, supplementing it with a provision where she acquired property. It was determined that Habbal did not live in the domicile she claimed she did. The judge denied granting Habbal citizenship. Director of Population and Migration declared Habbal's filings null and void, her presence in Argentina illegal, and ordered her expulsion back to Spain. The expulsion would include her three children, as they were only residents of Argentina.
A federal judge canceled her citizenship application because they believed fraud was involved. Cancelation is allowed if they can prove that the person obtaining citizenship did not meet the conditions. Habbal appealed multiple times, however, a Federal Court of Appeals denyed the appeal as they did not consider it a federal case. She would continue to travel into and out of Argentina from 1994-1996 where Argentina recognized her as a Syrian, Spanish, and Argentine citizen. ˙
The Inter-American Court of Human Rights (IACHR) reviewed the case and determined that administrative sanctions should only be exercised to the extent strictly necessary to protect fundamental rights from what may harm and endanger them. However, since Argentina revoked the Resolution in 2020 against Habbal, it is not up to the IACHR to decide. When a state ceases human rights violations and repairs the victims, the court cannot declare international responsibility regarding the violations. As Habbal could not allege a specific violation of rights, the court considers revocation of the Resolution an adequate reparation and thus Argentina isn't internationally responsible.
According to the IACHR, the Argentinian courts were within their right to deny Habbal's citizenship due to the issue of validity of the property she claimed. Therefore, Argentina has not violated the right to judicial protection.  
For further information, please see:
IACHR – Cases at the Merits Stage – Judgements – Habbal et al. v. Argentina – 31 Aug. 2022.
Lawyers Argentina – Immigrate to Argentina – 3 Sept. 2022
Where Can I Live – How to Get Argentina Citizenship – 10 Nov. 2020