By: Chezelle McDade
Journal of Global Rights and Organizations, Associate Articles Editor
The Doe Regime in Liberia resulted from the successful coup by Samuel Doe against then-President William Tolbert on April 12, 1980. Doe and his Armed Forces of Liberia ("AFL") suspended the Liberian Constitution and created an authoritarian regime. Doe's former ally, Charles Taylor, led a revolt against Doe in 1989 which resulted in Doe's death and the end of his regime in 1990.  Civil war immediately erupted in Liberia among the warring rebel factions. One attack, which has been called the worst single atrocity in Liberia's first civil war, occurred on July 29, 1990, at a Lutheran church housing thousands of men, women, and children who were displaced by the war. Troops loyal to the late President Doe bulldozed the doors to the church and proceeded to gun down and hack to death approximately 600 men, women, and children.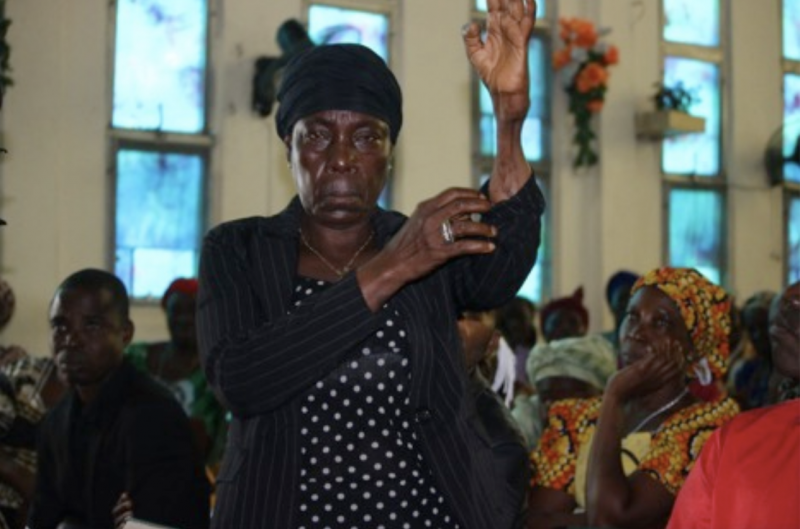 Between 1989 and 2003 there were two civil wars in Liberia. Upon their conclusion and pursuant to the Accra peace agreement of 2003, an independent national commission on human rights was created as outlined in the Truth and Reconciliation Act which was passed in May 2005. The task of the resulting Truth and Reconciliation Commission of Liberia (the "TRC") was to conduct investigations, inter alia, of gross human rights violations from January 1979 to October 2003. The TRC was operational from February 20, 2006, until June 22, 2009, and issued its final, consolidated, unedited report on June 30, 2009. The TRC concluded that several individuals and entities, including the AFL were liable for violations of Humanitarian and Human Rights laws and provided recommendations on accountability through prosecution.
On the basis of the TRC report and the testimony of survivors, a complaint was filed in 2018 against the former colonel of the AFL, Moses Thomas, for his role in the massacre. Summary judgment was granted and damages in the amount of $84 million dollars assessed. Thomas subsequently fled to Liberia, where he currently resides without limitations due to the Liberian Government's lack of action. On October 4, 2022, the Center for Justice and Accountability along with a pro bono co-counsel filed a complaint with the Court of Justice of the Economic Community of West African States ("ECOWAS") on behalf of the Global Justice and Research Project ("GJRP"), a Liberian NGO, along with three survivors of the Lutheran Church massacre. The Complaint alleges violations of several articles within various human rights charters and the Geneva Convention Relative to the Protection of Civilian Persons in Time of War and that the Liberian Government failed to conduct the official investigation into the Lutheran Church Massacre, identify those responsible and prosecute as advised by the TRC. The Hearing is scheduled for February 16, 2023, and a decision regarding this remains pending.
For further information, please see:
United States Institute of Peace – Truth Commission: Liberia – 20 Feb. 2006
United States Institute of Peace – Truth and Reconciliation Commission of Liberia – Final Report – 3 Dec. 2009
Front Page Africa – US Court Orders Thomas to Pay $84m to Victims of Lutheran Church Massacre; An Angry Thomas Condemns the Ruling – 22 Aug. 2022
Jane W. v. Moses Thomas Complaint – 12 Feb. 2018
Application to ECOWAS Court – 29 Sept. 2022
Author:
Elizabeth Maugeri