By: Hannah Gabbard
Journal of Global Rights and Organizations, Associate Articles Editor
WASHINGTON, District of Columbia – As the rapid spread of coronavirus disease (COVID-19) has garnered fear for vulnerable peoples such as individuals with underlying health conditions and the elderly, the United States has implemented measures that place asylum seekers at risk under the guise of coronavirus protections.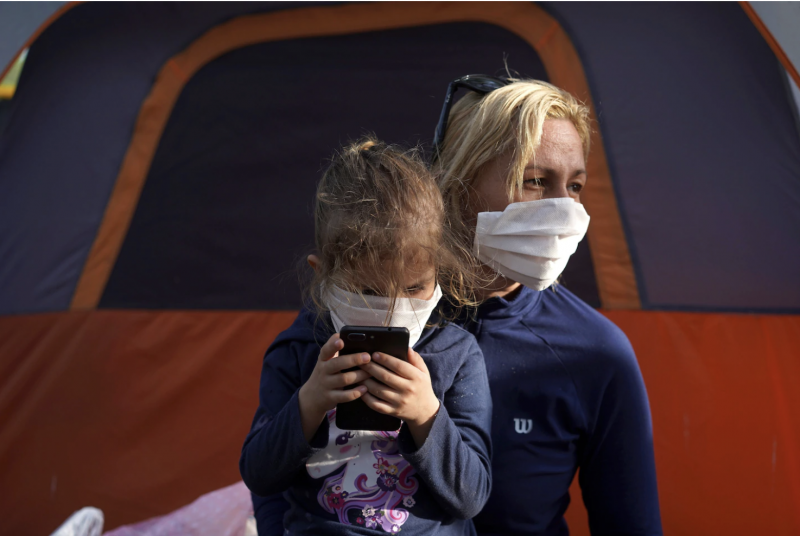 Citing the need to protect United States customs officials and the general public from the spread of novel coronavirus by potentially infected migrants, President Trump implemented strict immigration controls along the United States-Mexico border. These controls empower Customs and Border Protection officers to "expeditiously expel" asylum seekers encountered between ports of entry and to turn asylum seekers back at the ports of entry despite their expression of credible fear. These measures implicate the United States' obligations to asylum seekers under domestic and international law.
These measures require asylum seekers to remain in conditions which increase their risk of contracting the coronavirus. In Mexico, many asylum seekers live in overcrowded shelters near the United States border with limited sanitation facilities. As stay at home measures have been the "front-line defense against the coronavirus," asylum seekers waiting in these conditions are inherently devoid of the opportunity to protect themselves against potentially contracting coronavirus. Human Rights Watch indicates that nearly 92 percent of asylum seekers have family or other close friends living in the United States. Access to these individuals by granting asylum seekers their right to access the United States asylum process would provide asylum seekers the opportunity to adequately self-isolate for the duration of the coronavirus crisis.
The United States is not the only country to restrict asylum seekers travel through its international borders during the coronavirus crisis. In late March 2020, Canadian Prime Minister Justin Trudeau announced that asylum seekers attempting to reach Canada between ports of entry will be automatically repelled. Similar to the United States, the Canadian government cites the risk of public safety and security as the objectives of this policy. However, unlike the United States, the Canadian government has overtly indicated that these measures are temporary.
Since President Trump took office, he has pursued policies which impose tough immigration restrictions including restrictions on asylum seekers. Critics of President Trump indicate that recent measures to reduce the spread of coronavirus in the United States may instead be a tool to accomplish the immigration policy objectives the Trump administration has pursued over the past three years of his presidency. Only the administration's actions after the risks of coronavirus have subdued will indicate the true motives of this policy.
For further information, please see:
The Washington Post – Facing coronavirus pandemic, Trump suspends immigration laws and showcases vision for locked-down border – 3 Apr. 2020
Human Rights Watch – US: COVID-19 Policies Risk Asylum Seekers' Lives – 2 Apr. 2020
The Guardian – Rapes, murders…and coronavirus: the dangers US asylum seekers in Mexico must face – 23 Mar. 2020
CNN – US is pushing to reject all asylum seekers, citing coronavirus worries – 17 Mar. 2020