By: Kaylee Searcy
Journal of Global Rights and Organizations, Associate Articles Editor
 AMSTERDAM, Netherlands – On January 25, 2023, the European Court of Human Rights (ECHR) announced that a complaint filed by the Netherlands and Ukraine regarding the downing of a Malaysian Airlines flight in 2014 would be "partially admissible." The complaint met sufficient criteria and presented enough evidence to support many of the allegations and claims against Russia. Proceedings over the next two years will determine the case merits. Only then will the court issue a final ruling.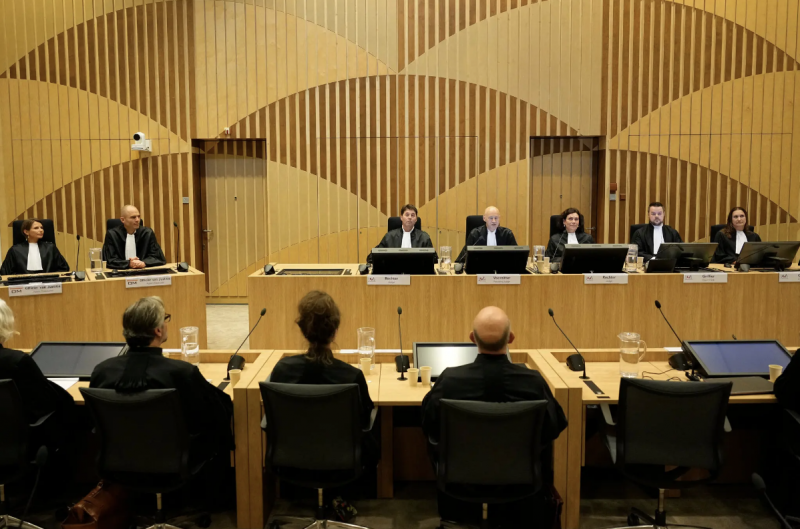 On July 17, 2014, a Malaysian Airlines flight (MH17) was shot down by a surface-to-air missile. With 283 passengers and 15 crew members, the passenger jet was transiting from Amsterdam to Kuala Lumpur. All 298 individuals perished in eastern Ukraine when the plane was hit. At the time, it was the largest loss of civilian life in the intensifying Russia/Ukraine conflict. 196 people on the plane were Dutch, the remaining 102 were from various countries including Malaysia, Australia, New Zealand, and the United Kingdom.
Over eight years after the incident, in November 2022, a Netherlands court convicted three men for the crime and sentenced them to life in prison. All three individuals were found to have significant connections to Russian security forces and had obtained the Russian-made missile from the military. With a desire to hold the orchestrators of the attack accountable, the Netherlands filed a complaint in 2020 with the ECHR arguing Russia's responsibility for the catastrophic loss of life on MH17. The complaint alleged Russia was involved in the downing of MH17 and failed to investigate or even cooperate with an ongoing investigation resulting in breaching numerous articles of the European Convention on Human Rights. The specific articles include violating Article 2, providing a right to life; violating Article 3, prohibiting torture and inhumane treatment; and violating Article 13, providing the right to an effective remedy. The court acknowledged the amount of time that had passed since the plane crashed and noted that it was in the interest of justice to allow time for "clarity" and "sufficiently credible and specific evidence" to be obtained by the Netherlands before filing.
The ECHR's willingness to hear the case and imply that Russia may be held accountable has been well received. Anticipated ramifications of the case are largely figurative and political. As of September 2022, Russia is no longer a party to the European Convention on Human Rights. However, since the incident in question occurred prior to the date Russia removed itself as a signatory, the court retains the right to investigate claims against the state. Russia continues to deny any involvement in the incident.
Further confirming the significance of this case are the 7,000 individual cases of Russian aggression in Ukraine pending before the court, hoping to be heard. In an effort to demonstrate that Russia cannot "escape the long arm of international law," this is one monumental step in the direction of justice and culpability for the MH17.
For further information, please see:
ECHR – Convention for the Protection of Human Rights and Fundamental Freedoms  
ECHR- Press Release: Eastern Ukraine and flight MH17 case declared partly admissible – 25 Jan. 2023
ECHR – Press Release: New inter-State application brought by Netherlands against Russia concerning downing of Malaysia Airlines flight MH17 – 15 July 2020  
Government of the Netherlands – Flight MH17: European Court to hand down decision on admissibility of the Netherlands' inter-state application against Russia – 23 Jan. 2023
NYT – Dutch Court Convicts 3 of Murder for 2014 Downing of Airliner in Ukraine – November 17, 2022

NYT – The Netherlands Brings Russia to Court Over the Downing of MH17 – 23 Sept. 2020
NZ Herald – Russia-Ukraine war, Flight MH17: European court rules cases admissible, downed Malaysia Airlines plane included – 25 Jan. 2023
Reuters – European rights court rules Ukraine, MH-17 cases against Russia are admissible – 25 Jan. 2023
Simple Flying – Simple Flying, European Court of Human Rights Says Yes to Dutch Case Against Russia over MH17 – 25 Jan. 2023
Author:
Elizabeth Maugeri