By Emilee Gaebler
Impunity Watch Reporter, South America
RIO DE JANEIRO, Brazil – Three environmentalists were murdered in Brazil in the last few weeks.  On May 24, 2011, José Cláudio Ribeiro da Silva and Maria do Espírito Santo da Silva, a husband and wife team, were shot and killed in the state of Pará.  The two were leaders of the National Council of Extractive Workers (CNS) which advocates for sustainable uses of the rainforest and protests illegal logging and deforestation.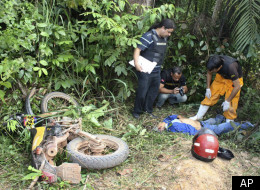 Just days later, on May 27, 2011, Adelino Ramos was gunned down in the state of Rondônia.  Ramos was the leader of the Movimento Camponês de Corumbiara (Corumbiara Peasant Movement), which advocates for sustainable land reform.
The assassinations came right as proposed modifications were being debated for Brazil's Forest Code.  The Forest Code, a 1965 law, lays out stipulations for Brazilian landowners to maintain a certain percentage of native forest on their lands as a legally protected reserve.  The majority of landowners do not adhere to these stipulations.
The proposed changes to the Forest Code would grant amnesty to landowners who illegally deforested parts of their land, up until July of 2008.  It would also reduce the size of legal reserves that must be maintained.  In a very controversial decision, the Congress approved the changes, sending the modified bill on to the Senate who will now debate the issue.
The authorities in Brazil deny any link between the killings and the changes to the Forest Code.  Afonso Florence, the Minister of Agricultural Development, maintains that "[t]he debate has another dynamic.  There is no direct association".
Despite this, the authorities have said that they will make environmentalist protection a priority.  An emergency meeting of the President's cabinet produced the promises that those who receive death threats will receive state government protection as well as national armed guard protection, if necessary.
Other environmentalist group leaders are not convinced that these promises will make any difference.  As Leila Salazar-López; the Program Director for the group Amazon Watch, stated, "[t]here are over 200 unsolved murders in the Pará state alone involving Amazon activists".  In the past 25 years, there have been 1,580 reported murders of activists in Brazil.  This resulted in only 91 trials and a mere 21 convictions.
All three of the murdered activists were victims of harassment and received death threats in the days prior to their killings.  Police reports show that nothing was removed from any of the bodies and José Silva's ear was cut off.
For more information, please see;
Latin America Press – Moves Toward Deforestation – 2 June 2011
UPI – Brazil Acts to Protect Amazon Activists – 1 June 2011
The Rio Times – Killing of Amazon Activists Sparks Protection – 31 May 2011
Act for Climate Justice – Brazil: Environmentalists Murdered in the Amazon and Debate Over a New Forest Code: Impunity Must End – 28 May 2011
Huffington Post Green – Adelino Ramos Killed: Third Environmentalist Activist Murdered This Week in Brazil – 28 May 2011
Author:
Impunity Watch Archive