By: D'Andre Gordon
Impunity Watch News Staff Writer
Venice, Italy — On January 18, 2017, Mr. Ousainou Darboe filed a complaint with the European Court of Human Rights (ECHR). His complaint alleged Italy violated his procedural and substantive rights under Article 3 (prohibition of inhuman or degrading treatment), Article 8 (right to respect privacy and family life), and Article 13 (right to an effective remedy) of the European Convention on Human Rights. Darboe recounted overcrowded conditions at an adult migrant facility he was placed in, Italian authorities' failure to presume he was minor under domestic and international law, and having no effective remedies for his complaints.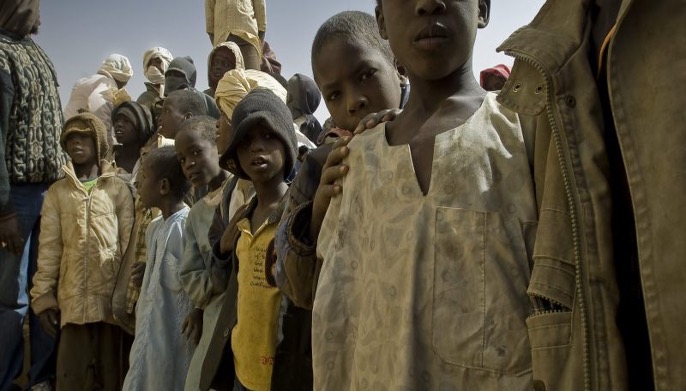 Darboe arrived at Italian shores in a makeshift vessel where he declared he was a minor seeking international protection. Since Darboe declared he was a minor, Italian authorities were bound to follow specific procedural safeguards under domestic and international law. Italian authorities did not follow established protocols and placed Darboe in a facility for unaccompanied minors. Three months into his stay, the authorities transferred Darboe to an adult migrant facility, where he remained for over four months. At the adult migrant center, a local doctor performed a medical exam that involved taking X-Rays of Darboe's left wrist and hand to determine his age. Based on the results, the doctor determined Darboe's bone structure was consistent with that of an 18-year-old male.
Because Darboe initially declared he was minor, Italian authorities were compelled to treat him as such within the confines of established procedural safeguards. Darboe was entitled to receive information about his rights as an asylum seeker in a language and form he could understand. Italian authorities were also supposed to give Darboe the benefit of the doubt and refrain from conducting an age assessment using bone analysis due to its inaccuracies.
In the adult facility, attorneys met with Darboe and helped him file a Rule 39 request with the local court. His request was based on him being subjected to a medical exam without his consent and not receiving a copy of the findings from his medical exam. Further, no one let him know of any administrative or judicial findings on his age. As an interim measure, his attorneys asked the court to transfer Darboe to a facility for unaccompanied minors. The court granted Darboe's request, and he was transferred to a facility for unaccompanied minors on February 18, 2017. On November 7, 2018, the court lifted the interim measure, and Darboe's complaint to the European Court of Human Rights followed.
On July 21, 2022, the ECHR unanimously ruled Italian authorities violated Darboe's rights under all three articles of the Convention. As such, the ECHR ordered Italy to pay monetary compensation to Darboe under Article 41. In the Court's decision, the Court emphasized the importance of signatories to the Convention upholding their legal obligations under Article 3. Despite the unprecedented flow of asylum seekers and migrants into European States forming the external borders of the European Union, signatories to the Convention are not relieved of their responsibilities under Article 3. Moreover, states must do what is in the best interests of a child regardless of their immigration status. In Darboe's case, he was denied the protections he was entitled to because of the amount of time he spent in an adult facility. Moreover, Darboe was not given a trained guardian who could support him through the asylum process. 
For further information, please see:
ECHR – Case of Darboe and Camara v. Italy – Application no. 5797/17 – 21 July 2022
ECHR – Judgment Darboe and Camara v. Italy – Italian authorities breached rights of asylum-seeker to be presumed and treated as a minor – 21 July 2022
ECHR – Rules of Court – 03 Oct. 2022
InfoMigrant – Human rights court: Italy guilty of violating rights of minor – 25 July 2022
Open Migration – The long wait of young unaccompanied migrants in Italy – 08 Feb. 2017