By: Katherine Hewitt
Impunity Watch Reporter, Europe
STRASBOURG, France – In the case of Big Brother Watch and Others v. the United Kingdom, the Chamber voted that some parts of the UK's Investigatory Powers Act of 2016 violated human rights.  This is the latest occurrence in a five-year challenge directed towards the UK's surveillance policies.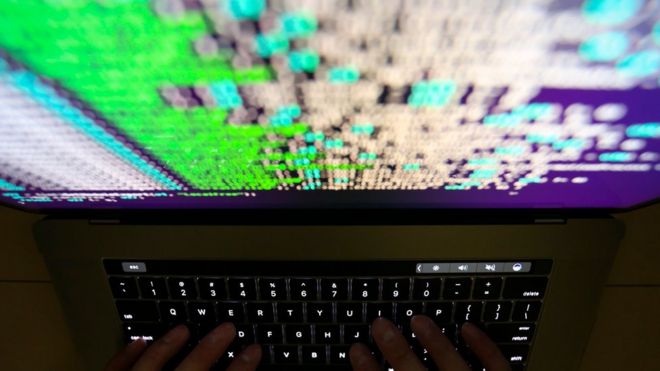 European Court of Human Rights rules that UK policies towards surveillance violate right to privacy and expression.  Photo Courtesy of European PhotoPress Agency. 
Applicants lodged complaints about the bulk interception of communications, obtaining data from communication service providers, and intelligence sharing with foreign governments.  Advocates such as Big Brother Watch note, "Under the guise of counter-terrorism, the UK has adopted the most authoritarian surveillance regime of any Western state, corroding democracy itself and the rights of the British public."
The Chamber found that the bulk interception strategy violated Article 8 of the Convention that states individuals have a right to a private life without interference by a public authority.  The judges deemed that there was not enough oversight on filtering who was selected for interception or what communication data was read.  It is important to note that the Court did not find the idea of a bulk interception regime a violation of human rights but rather the way in which the UK was handling the strategy.  Additionally, using communication service providers to obtain data was found as a violation of privacy.
Both of these aspects were also found to violate Article 10 as well, which protects freedom of expression.  The Court ruled that there are no safeguards in place for the protection of the data that is collected.
Intelligence sharing was not found to violate Article 8 or 10.
This case involved three joined applications: Big Brother Watch and Others v. the United Kingdom, Bureau of Investigative Journalism and Alice Ross v. the United Kingdom, and 10 Human Rights Organisations and Others v. the United Kingdom.  Those included were Amnesty International, American Civil Liberties Union, Bytes for All, the Canadian Civil Liberties Association, the Egyptian Initiative for Personal Rights, the Hungarian Civil Liberties Union, the Irish Council for Civil Liberties, the Legal Resources Centre (South Africa), Liberty and Privacy International, Open Rights Group, English PEN and Dr Constanze Kurz.
Of the case decision, activist Carolina Wilson Palow says, "Today's judgment rightly criticises the UK's bulk interception regime for giving far too much leeway to the intelligence agencies to choose who to spy on and when. It confirms that just because it is technically feasible to intercept all of our personal communications, it does not mean that it is lawful to do so."
The Chambers decision is not final.  During the next three months either side has the opportunity to appeal the decision to the Grand Chamber of the Court.  There is the possibility of appeal as many activists believe that the decision did not go far enough in condemning bulk surveillance.
For more information please visit:
Amnesty International – Campaigners win vital battle against UK mass surveillance– 13 September 2018
European Court of Human Rights- Press Release: Some aspects of UK surveillance regimes violate Convention- 13 September 2018  (link to download press release)
European Court of Human Rights: Convention for the Protection of Human Rights and Fundamental Freedoms 
EURACTIV – UK guilty of human rights abuse, ECHR finds in groundbreaking surveillance case -14 September 2018