By: Shane Kelly
Impunity Watch Staff Writer
ECUADOR – On September 30, 2020, the Inter-American Commission on Human Rights (IACHR) referred the case of the Tagaeri and Taromenane Indigenous Peoples in Voluntary Isolation in Ecuador to the Inter-American Court of Human Rights following continuous violations of the tribes' rights.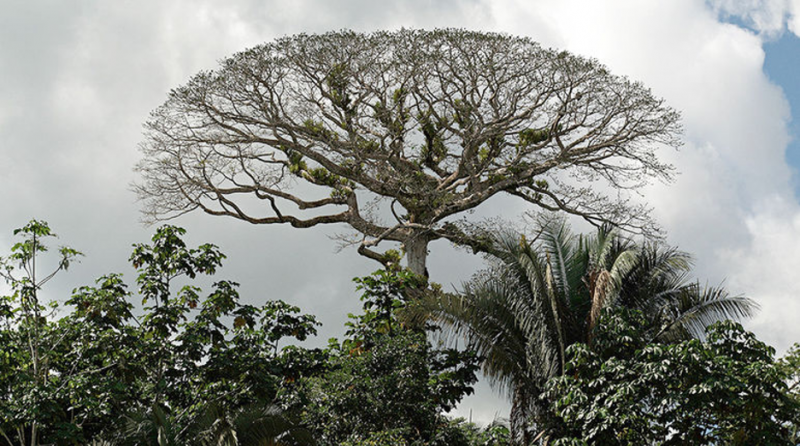 The Tagaeri and Taromenane are indigenous peoples of Ecuador who live in voluntary isolation. While the term "voluntary isolation" has taken on a different meaning in the post-COVID world, in this context it refers to the decision of the Tagaeri and Taromenane to live without contact with the modern world, and continue their traditional lifestyle within the limits of the Tagaeri and Taromenane Intangibility Zone ("TTIZ"). The TTIZ was created in 1999 with a presidential decree that permanently protected a section of Yasuní National Park from oil drilling and logging operations. The isolation provided by the TTIZ allows for the two groups to maintain a nomadic, hunter-gatherer existence and preserve the land of their ancestors.
The IACHR analyzed Ecuador's obligations to the Tagaeri and Taromenane in its Merits Report. The Report detailed several areas where Ecuador had failed to protect the inviolability of the TTIZ. Specifically, Ecuador has failed in its obligation to prevent interference with the TTIZ by third parties. The IACHR found that title granted to the TTIZ is not a full title, which has led to numerous illegal trespasses of loggers. As a result of these trespasses, members of the Tagaeri and Taromenane people suffered violent deaths in three instances in 2003, 2006, and 2013. The IACHR attributes these altercations between loggers and the tribesmen to Ecuador's shortcomings in preventing third parties from illegally interfering with the TTIZ.
The IACHR further found that Ecuador was responsible for the violation of personal rights and freedoms of two tribal girls were forcibly taken from their communities following the deaths of their parents. Finally, the IACHR observed that Ecuador did not offer any judicial recourse and that their remedies were ineffective, lacking due diligence in criminal investigations.
Therefore, the IACHR concluded that:
the State of Ecuador is responsible for the violation of the rights set forth in Articles 4(1) (right to life), 5(1) (right to personal integrity), 7(1) (right to liberty), 8(1) (right to judicial guarantees), 11 2 (right to honour and dignity), 19 (rights of the child), 21.1 (right to property), 22.1 (right to freedom of movement and residence), 25.1 (right to judicial protection) and 26 (right to health and cultural rights) of the American Convention on Human Rights, in relation to the obligations set out in its Articles 1.1 and 2.
The Report recommends that Ecuador correctly title the TTIZ with appropriate boundaries, provide necessary rehabilitation for the relocated tribal girls, investigate the deaths of tribesmen at the hands of loggers, and provided mechanisms for non-repetition and other adequate remedies.
For further information, please see:
OAS – IACHR Refers Case on Ecuador to the Inter-American Court – 5 Oct. 2020
WRM – Ecuador: The Tagaeri Taromenane Intangible Zone in Yasuní Park – 2 Oct. 2013