By: Rebecca Buchanan
Impunity Watch Staff Writer
THE HAGUE, Netherlands – On December 9, 2020, the Prosecutor for the International Criminal Court (ICC) closed the preliminary examination into alleged war crimes committed by British troops in Iraq from 2003 to 2008. The Prosecutor's decision to close this examination marks an end to a long and tumultuous push for justice by Iraqi civilians and international human rights organizations.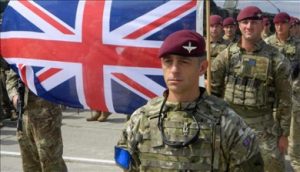 The preliminary examination into the situation in Iraq was filed in 2004 but was closed by the ICC on February 9, 2006, when it failed to unearth a sufficient number of claims to meet the gravity threshold of the Rome Statute. The requirements of the gravity threshold established in Article 17(1)(d) of the Rome Statute are indistinct. Historically, the Court has considered whether the alleged conduct is systematic or large scale, the number and severity of the complaints, and the position of the persons or institutions responsible for the harm.
On May 13, 2014, ICC Prosecutor Fatou Bensouda announced the re-opening of the Iraq/United Kingdom examination after reports from the European Center for Constitutional and Human Rights (ECCHR) and the Public Interest Lawyers (PIL) alleged that the detainee abuse, rape, and torture by British troops in Iraq was widespread and systematic. In its 2017 Report on Preliminary Examination Activities, the ICC Office of the Prosecutor announced that the examination had yielded enough evidence to believe that members of the British armed forces had committed war crimes within the Court's jurisdiction against Iraqi civilians in their custody.
The Final Report on the Situation in Iraq/UK issued by the Office of the Prosecutor on December 9, 2020 affirmed the findings of the 2017 report. The Prosecutor underscored the believability of the allegations of willful killing, murder, torture, cruel and inhumane treatment, and rape and sexual violence by British forces against Iraqi detainees. The Final Report highlighted the failure of the British Government to effectively address these reports at the time of the alleged offenses and noted the Army's "lack of genuine effort" to carry out active investigations during the conflict. The report stated that ongoing national efforts to investigate and prosecute these crimes were largely insufficient.
According to the Prosecutor, the decision to close the preliminary examination was an issue of the charter, not of the sufficiency of evidence. The Rome Statute allows the ICC to pursue an investigation only if evidence shows that no relevant proceedings have been undertaken by the responsible nation, or that proceedings have been disingenuous as a result of the Nation's unwillingness to prosecute or its desire to protect perpetrators from justice. Although the nature, severity, and prevalence of the crimes committed by British troops fell within the ICC's jurisdiction, the Prosecutor could not find sufficient evidence that the United Kingdom was disingenuous or obstructionist in its domestic proceedings.
This decision has angered the international community. Human Rights Watch said the decision not to open an investigation would "fuel perceptions of an ugly double standard in justice, with one approach for powerful states and quite another for those with less clout." Amnesty International called the decision a "road-map for obstructionism" that "rewards bad faith and delays" in the prosecution of war crimes. In the conclusion of the Final Report, the ICC Prosecutor noted that although the UK's domestic legal process fell short of unwillingness or disingenuity, there "continue to be areas of concern."
For further information, please see:
Amnesty International – ICC Decision on UK Military in Iraq Rewards Obstructionism – 10 Dec. 2020
Human Rights Watch – United Kingdom: ICC Prosecutor Ends Scrutiny of Iraq Abuses – 10 Dec. 2020
International Crimes Database – Gravity Threshold Before the International Criminal Court: An Overview of the Court's Practice – Jan. 2016
International Criminal Court – Preliminary Examination Iraq/UK Closed – 9 Dec. 2020
International Criminal Court – Prosecutor of the International Criminal Court, Fatou Bensouda, Re-opens the Preliminary Examination of the Situation in Iraq – 13 May 2014
International Criminal Court – Situation in Iraq/UK Final Report – 9 Dec. 2020