By: Beatrice Nkansah
Journal of Global Rights and Organizations, Associate Articles Editor
THE HAUGE, Netherlands – The tensions between Ukraine and Russia, formerly known as the Soviet Union, have been brewing for the past 8-9 years. Almost two centuries ago, the Soviet Union gifted Crimea to the Soviet Republic of Ukraine. In 2014, Russia violated General Principles of International Law by unlawfully annexing Crimea – forcing those living in Crimea to flee from Russian force and persecution. As a result of the unlawful annexation of ethnic and religious Crimea and Ukraine individuals are facing widespread discrimination and destruction. As tension between the two sovereign countries began to build, Russia invaded Ukraine in 2022 making significant advances until Ukrainian defending forces were able to launch counterattacks.
As a result of the growing tension and actions of Russia for the past decade, on March 17, 2023, the International Criminal Court (ICC)'s Pre-Trial Chamber II issued a warrant for the arrest of Russia's president – Vladimir Putin and Russia's Presidential Commissioner for Children's Rights in Russia.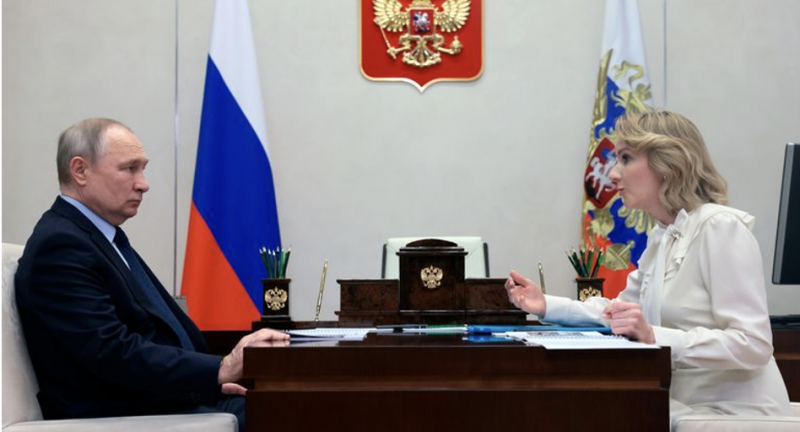 The basis for the arrest warrant is alleged violations of the Rome Statute. The Rome Statute gives the ICC the power to investigate and prosecute international crimes relating to the following: Genocide, Crimes of Aggresion, Crimes against Humanity, and War Crimes. The ICC is using the basis of Articles 25 and 28 of the Rome Statute to assert their jurisdiction in issuing an arrest warrant for Putin on the basis of his individual responsibility and by holding him accountable for being a commanding superior to carry out the unlawful deportation of Ukrainian children as part of their war strategies. The ICC alleges that Putin violated two clauses of Article 8 of the Rome Statute pertaining to what constitutes a war crime including unlawful deportation, unlawful confinement, and taking of hostages.
There was great debate within the ICC as to keeping the warrants a secret or not, but they decided to ultimately go public, hoping that doing so would reduce and prevent further crimes. The ICC also chose to go public with the warrants as a signal that all who violate international law in Ukraine will be held responsible regardless of their political power or status. The expectation following this warrant is that if Putin or the Presidential Commissioner for Children's rights in Russia leave Russia, they shall be arrested and brought forth to the ICC. It is currently uncertain if the ICC will pursue additional allegations as a multitude of crimes against humanity has been made since Russia's invasion of Ukraine. Hopefully, justice will soon be brought to Ukraine.
For further information, please see:
Amnesty – Russia: ICC's arrest warrant against Putin a step towards justice for victims of war crimes in Ukraine – 17 Mar. 2023
Council on Foreign Relations – Ukraine: Conflict at the Crossroads of Europe and Russia – 14 Feb. 2023
ICC – Rome Statute – 17 July 1998
ICC – Situation in Ukraine: ICC judges issue arrest warrants against Vladimir Vladimirovich Putin and Maria Alekseyevna Lvova-Belova – 17 Mar. 2023
The Guardian – ICC judges issue arrest warrant for Vladimir Putin over alleged war crimes – 17 Mar. 2023
UK Government – Speech on Seventh anniversary of Russia's illegal annexation of Crimea: UK statement – 4 Mar. 2021
Author:
Elizabeth Maugeri