By: Shane Kelly
Impunity Watch Staff Writer
CENTRAL AFRICAN REPUBLIC, Africa – On October 1, 2020, the Pre-Trial Chamber II of the International Criminal Court ("ICC") rejected the request of Jean-Pierre Bemba Gombo to appeal the decision on his claim for compensation and damages following the overturning of his conviction and subsequent release from prison.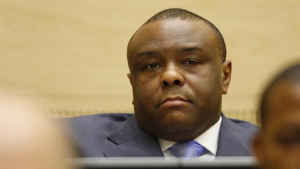 On June 8, 2018, the Appeals Chamber of the ICC acquitted Bemba from charges of war crimes and crimes against humanity. The acquittal reversed Trial Chamber III's 2016 majority decision finding Bemba guilty under Article 28(a) of the ICC Rome Statute as a person acting as a military commander with control over Mouvement de Libération du Congo ("MLC") troops.
The MLC were called in by then-president, Ange-Félix Patassé, to subdue an attempted coup. The MLC troops, under Bemba's leadership, were alleged of the crimes against humanity of murder and rape and the war crimes of murder, rape, and pillaging. The ICC arrested Bemba and took him into custody in 2008, while also freezing his assets and seizing his property. Bemba remained in custody through his conviction in 2016 and served another two years in prison per his eighteen-year sentence.
After his release from prison, Bemba filed a claim for compensation and damages under Article 85 of the Rome Statute. Bemba sought sixty-nine million euros for his time spent in prison, legal costs, and the loss in value of his frozen assets. On May 18, 2020, the Pre-Trial Chamber II denied Bemba's claim for compensation and damages. The court ruled that Bemba "failed to establish that he had suffered a grave and manifest miscarriage of justice." Bemba then requested leave to appeal the decision and submitted that the decision was appealable and gave rise to twelve issues that would meet the appeal requirements of Article 82(1)(d).
The court found that the issue was not appealable. Articles 81 and 82 specifically list issues that are subject to appeal, and decisions under Article 85 do not qualify. The court then considered Bemba's ability to appeal under Rule 155 which allows a party to request leave to appeal any decision "that involves an issue that would significantly affect the fair and expeditious conduct of the proceedings or the outcome of the trial." However, the court observed that Article 82(1)(d) limits such a route only to interlocutory appeals. Because the decision dismissed the claim in part for lack of jurisdiction, the claim fell outside the scope of appealability in the ICC.
Bemba's request for leave to appeal the denial of his compensation claim was therefore rejected. The court curiously acknowledged in its original decision denying the claim that "10 years is a significant amount of time to spend in custody, likely to result in personal suffering, which would trigger compensation" in many national legal systems.
For further information, please see:
International Criminal Court – Decision on the Request for Leave to Appeal the 'Decision on Mr Bemba's Claim for Compensation and Damages' – 1 Oct. 2020
International Criminal Court – Case Information Sheet – Updated Mar. 2019
Courthouse News – ICC Rejects Compensation Claim by Former Congo VP Bemba – 18 May 2020