By: Andrew Kramer
Impunity Watch Staff Writer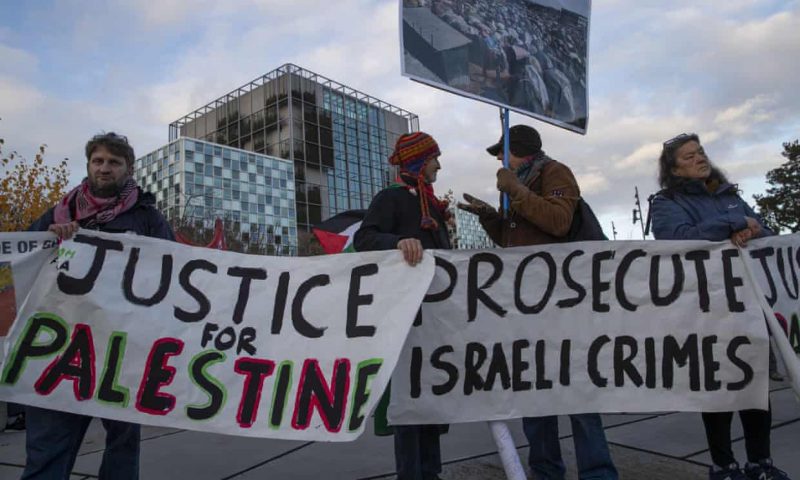 THE HAGUE, the Netherlands – On February 20, 2020, Pre-Trial Chamber I of the International Criminal Court ("ICC") issued a decision granting the requests of 43 parties to submit amici curiae briefs regarding the Situation in the State of Palestine. The parties, representing nations, esteemed professors, human rights organizations, and legal associations, have until March 16, 2020 to file their observations.
Amici curiae, literally "friends of the court," are individuals or groups who are not parties to the case, but which have a strong interest in the matter. Courts may authorize an individual or group to become an amicus curiae, and submit information or advice regarding issues in the case.
In the decision, the Court limited the scope of submissions only to the issue of the Court's jurisdiction in Palestine, specifically the territories of the West Bank, East Jerusalem, and Gaza. At the root of the issue is whether Palestine is a sovereign state capable of granting the ICC jurisdiction over its territory.
Although Palestine acceded to the Rome Statute, the ICC's founding document, Palestine's recognition as a sovereign has been fiercely contested. While 138 of the 193 United Nations member states recognize the sovereign, the State of Palestine is not currently recognized by any North American country, Australia, and most of Western Europe.
Each of the seven countries which have requested leave to file an amicus brief indicated an intention to argue that the ICC does not have jurisdiction in Palestine. Even countries which have previously recognized the State of Palestine, such as Brazil, doubt the Court's jurisdiction there. These countries reason that the ICC should only be involved in cases where jurisdiction is undisputed, and indicate an unwillingness to "politicize the Rome Statute." This stance has drawn criticism from many pro-Palestine individuals and organizations, which argue opponents to ICC jurisdiction are attempting to shield Israel from the possibility of international criminal prosecution for offenses allegedly committed on Palestinian territory.
This issue of jurisdiction regarding the Situation in Palestine could prove to be a pivotal decision for the development of the ICC. A ruling in favor of jurisdiction would be an ambitious step for the Court in prosecuting human rights offenses, but may cause the Court to fall out of favor with the Western nations which largely comprise it. Alternatively, while a ruling against ICC jurisdiction would be consistent with views of the nations who do not recognize Palestine, it could set the precedent that the ICC will only respond to the complaints of territories which are unequivocally sovereign. This could leave individuals who have suffered human rights offenses in unrecognized territories without recourse.
For further information, please see:
International Criminal Court – Court Records: Situation in the State of Palestine – 20 Feb. 2020
International Criminal Court – Decision on Applications for Leave to File Observations – 20 Feb. 2020
International Criminal Court – Palestine: Preliminary Examination – 28 Jan. 2020
United Nations – Status of Palestine in the United Nations – 26 Nov. 2012